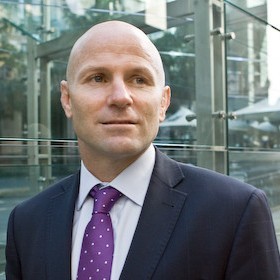 Mr David Jepsen
RTO Accountants
Bio
With over 25 years' experience as a practicing
Chartered Accountant, David is the Founder and
Principal of RTO Accountants. David started his
career at KPMG, moving onto mid tier accounting
firms and commercial roles with Citigroup, Zurich,
CBA and others in Sydney and London before
setting up an accounting practice in 2001. David
believes the foundation for business success is built
upon strong, trusted, and lasting client partnerships.
David is commercially minded and works
collaboratively with clients. David has a breadth of
experience in accounting, taxation, business
advisory and CFO roles, ensuring his clients
receive top-level, expert advice. With his focus on
ELICOS and RTO Colleges for the last seven years,
he has developed a deep understanding of the
operational and financial workings of RTO's from
internal systems to complex business sales.
David loves his sport and especially rugby. He also
takes part in various sports including ocean kayak
races.
Contact Mr David Jepsen