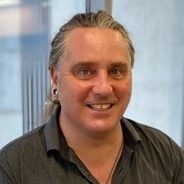 Mr Neil McRudden
Bio
Originally from Sydney, Neil McRudden graduated from Macquarie University in 1993. Neil has been teaching English as a Second Language since 2000 and has taught at language institutes and universities in Sweden, Malaysia, Germany and Australia. Throughout his career, Neil has taught English in many contexts: general, business, examination preparation and bespoke courses tailor-designed for specific companies. However, it is university preparation for international students that interests him the most.
Neil has been teaching in the College at Southern Cross University's Gold Coast campus since 2014 and has taught university preparation programs for SCU domestic and international students. He has mostly taught English for Academic Purposes and he finds it incredibly rewarding to watch international students develop confidence in their language and academic skills throughout their journey at SCU. Neil has also worked in SCU's Academic Skills department and has often had the chance to see SCU College graduates again during assignment consultations. Having the opportunity to compare the progress of international students who have completed EAP with those who have not has underlined the value of this course to Neil.
Neil completed a Master of Applied Linguistics from UNE in 2020 and is increasingly interested in the design of media-rich and interactive learning tools to further support student learning.
Contact Mr Neil McRudden