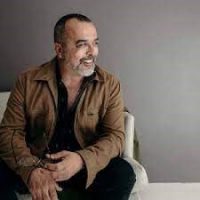 Mr Sylvain Lolley
Catch-Up Education
Presentation
Friday, Session 5: 08:45:00 - 09:20:00
Bio

In 2016, Sylvain Lolley founded Catch-Up Education: a company born of a genuine desire to commit to all those who opt for an innovative and opportunity-creating education. Since then, Catch-Up Education and its founder have kept this commitment by offering numerous education opportunities to people of all ages, backgrounds and origins.
However, his career path and passion for advising and managing educational projects began long before, allowing him to surround himself with solid and renowned partners.
After more than 20 years in the Pacific (Tahiti, New Caledonia) in the marketing and communication sector, Sylvain joined the education sector by becoming Sales Manager for a French-speaking education agency based in Sydney, Australia.
The desire to help future students in the Pacific quickly led him to become Marketing Director for the internationally renowned International House of Sydney, which is established in 160 countries around the world and provides English courses at all levels.
This experience in a language school allows him to understand the students' perspective within an institution, their needs and projects. He has worked with a large number of agents during this period, developing his skills in accompanying and advising students in a much wider range of markets. In addition to allowing him to better understand and analyse student services, this experience also gave him the opportunity to become a visible actor in the field, and to create a network of professionals with whom he works in perfect coordination. His numerous trips and appearances at various fairs, promoting study abroad, in Europe, Asia, the United States and Canada have strengthened his already solid base of a network of schools and universities, essential to the development of his own education agency.
When he created Catch-Up Education in 2016, Sylvain already had a strong network of contacts within the industry. He benefits from a solid foundation built over several years. His professionalism is recognised and his credibility among institutions in the field has already been proven.
In 2019, Catch-up Education joined ICEF as an education agency and actively participated in various meetings and fairs around the world, increasing its network of schools and universities.
In 2020, Catch-up Education received the KISS Rock Award from ILAC Canada for the quality of its services to students and its involvement during the Covid-19 period. The same year, Sylvain received the Quality Agent accreditation from NEAS highlighting his willingness to respect and organise the service delivered to the student according to the required criteria. This distinction is a guarantee of seriousness and quality for any support agency.
It is also in 2020 that Sylvain created the first international student fair in Tahiti, bringing together many major players in the education sector from New Zealand, Australia, Japan, France and Canada on a yearly basis. Encouraged by the success and impact of this fair, Sylvain realised the importance of providing the information and resources needed by young future students for a study abroad project.
As international mobility increases, Catch-Up Education's vocation is to expand even further. Today, with a network of more than 100 partner schools and universities, Catch-Up Education has the ability to send students to Australia, New Zealand, Canada, Japan, the United States and Europe.

Contact Mr Sylvain Lolley