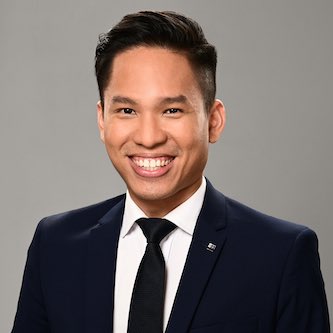 Mr Thomson Ch'ng
ASEAN Australia Education Dialogue
Bio
Thomson Ch'ng is an award-winning international alumnus in Australia, Southeast Asia and beyond.
Since his arrival in Australia as an international student in 2009, Thomson has contributed extensively to the international student experience in Australia. He was a Founding Delegate and the 4th National President of the Council of International Students Australia (CISA). He has a strong passion for better education, social justice, multiculturalism and sustainable development.
After graduation, Thomson has worked as a special project officer for the Education Malaysia Australia (EMA)'s on Malaysia's education engagement with Australia. He was also a founding member of the United Nations Conference on Trade and Development (UNCTAD)'s Youth Action Hubs (YAH) and co-convenor of the ASEAN-Australia Education Dialogue (AAED).
Thomson's contribution to the international education sector and the global community has won him many recognitions, including being awarded International Student of the Year 2013 (Higher Education category) by the then Premier of the Australian State of New South Wales, Distinguished Young Alumni Award in 2019 by the Malaysia-Australia Alumni Council (MAAC) and the Australian High Commission in Malaysia, the prestigious International Alumni of the Year – PIEonner Awards in 2020 and the Tony Adams' Rising Star Award in October 2021 by the International Education Association of Australia (IEAA).
Thomson often describes his Australian international student journey as life transforming and how that experience has set a solid foundation for him to become a true global citizen.
Contact Mr Thomson Ch'ng
Email: thomson.chng@gmail.com