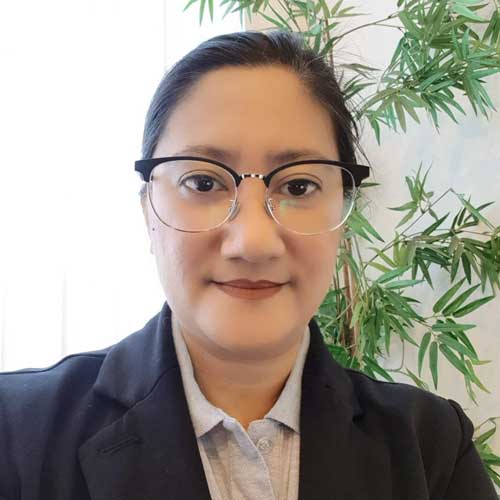 Ms Jenielyn Espineli Padernal
Cypher Learning
Bio

As the Global Director for EdTech for Cypher Learning Jen is responsible for developing Educational Technology Centers for Cypher Learning worldwide. Part of her role as EdTech Director is to help the customers in Instructional Design both for fully online and blended courses. Together with the team, she develops online courses, resources and webinars for customers to experience the full functionality of the platform. She also focused on developing strategies on customer support, content migration, training strategies and delivery to help customers in the roll out of their eLearning implementation plans.
Jen is a graduate of BS Computer Science at De La Salle University-Dasmarinas and Master's in Management at the Technological University of the Philippines.
Prior to becoming Cypher Learning's Director of EdTech, she has more than 20 years of experience as educational administrator and instructor for 12 years at the College of Business Administration in De La Salle University-Dasmarinas.
She is also the first virtual learning environment coordinator for the Center for Innovative Learning Programs before becoming its Director. Her tasks include LMS Administration, training and technical support and strategic planning.
Jen is a Teaching with Technology Trainer and an active member of the Microsoft Educator Community, as Microsoft Education Ambassador, Microsoft Educator Fellow and Microsoft Innovative Educator Expert.
She has been invited to speak and have given presentations in the US, Australia, Singapore, Malaysia, Vietnam, Indonesia, India, Qatar, and the Philippines. Among her achievements is the Award for Excellence in eLearning presented to her last July 5, 2018 at the Global Learn Awards during the World Education Congress held in Mumbai India.
Jen is also a strong advocate of a Disaster-Proof Education.

Contact Ms Jenielyn Espineli Padernal
Email: jen@cypherlearning.com