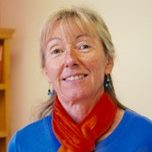 Presentation
Friday, Session 6
12:30:00 - 13:05:00
Bio
My university degree (1991) in Education and languages mirrored my passions. I continued those passions by working in various teaching capacities across different levels and styles of education:
• Harrington Street P.S.- a highly multi-cultural primary school in Cabramatta
• Montessori Pre-School in Armidale (Teacher)
• Duval High School, Armidale (French teaching)
• Uralla Central School (Primary teaching)
• Armidale Waldorf School – a Rudolf Steiner school (class assistant)
• Ben Venue P.S., Armidale (French and ESL)
• The Armidale School (Primary teaching)
Always loving the teaching but failing to love the sector, until I found ELICOS. Once I had a taste of working in ELICOS, at the English Language Centre, UNE (in 2006), I committed to further studies and have remained in the sector since. Connecting with students, the initial hook, has been followed by equally rewarding and frequently demanding challenges as the sector transforms pedagogically and digitally to provide for a dynamic global market.
Key learning moments have been UECA Benchmarking 2018-2019, Program writer 2019-2020, Head Teacher 2020-2021, and my newest appointment, Business and Academic Manager.
Contact Ms Penelope Main