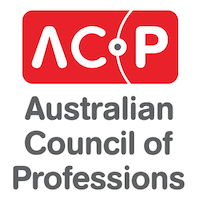 Australian Council of Professions is a Supporter.
We are the unifying alliance of Professional Associations that represents more than 930,000 Australian professionals including engineers, healthcare and computer professionals, veterinarians and accountants. A not‐for‐profit organisation, we are acknowledged by the community, industry and government as the Thought Leaders advocating for the Professions, Professionals and Professionalism since 1971.
Our Members are professional associations and supporting organisations that share the mission of building and maintaining community confidence in all professionals and their evidence-based advice in difficult times.
Phone: 1300 664 587
Email: ceo@professions.org.au
Website: www.professions.org.au/