Quality Revolution: Rethinking, Reshaping, and Redefining Excellence in ELT
This theme challenges the traditional notions of quality assurance in English Language Teaching (ELT), management, and leadership, urging participants to envision and drive a paradigm shift in how we perceive and ensure excellence in language education.
The theme encourages a deep dive into innovative approaches, disruptive strategies, and transformative frameworks that redefine quality assurance practices. It aims to inspire provocative discussions, ignite change-driven thinking, and propel participants towards reimagining and reshaping the future of ELT quality assurance.
---
Conference 23 Photos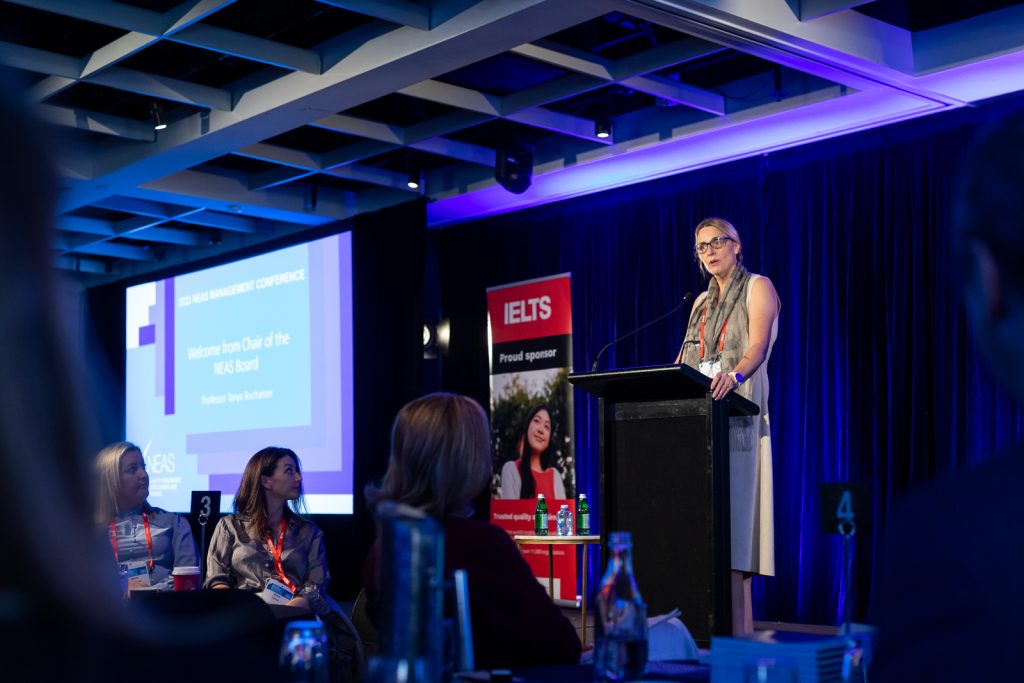 Download the 2024 NEAS Management Conference Flyer (PDF)
2024 Conference Quick Links