Quick Links
We advance education by providing quality assurance services for everyone in the English Language Teaching community.
The NEAS Quality Assurance Framework establishes and upholds high standards, supports centres in demonstrating quality in their programs and services, and provides guidance in continuous improvement processes.
The NEAS tick promotes the recognition of quality in education and training. Students, parents, education agents, teachers and professional staff recognise the high value of being NEAS quality assured. NEAS quality assurance is highly regarded by regulatory and government bodies.
NEAS provides a number of services that support the English Language Teaching (ELT) Community. This includes quality assurance and endorsement for ELT Centres, professional development for teachers, managers and professional staff and approval of ELT teacher qualifications.
NEAS also quality assures English Language Teaching Qualifications across all sectors and showcases best practice in the ELT Community through recognition of premium products and longstanding commitment to quality assurance.
NEAS Mission
Support the achievement of quality outcomes for English Language Teaching globally
Advance Global Quality Assurance in English Language Teaching
Empower knowledge partnerships within the English Language Teaching Community.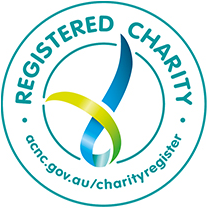 NEAS Principles & Goals
Quality Assurance
Principle: Quality is at the heart of everything we do.


Goal: Build industry capacity through strategic interventions that foster growth, sustainability, innovation and best practice in English Language Teaching
Goal: Deliver a total customer satisfaction promise through a member oriented service culture
Goal: Enhance service quality to ensure competitive advantage and complementary positioning with other Quality Assurance organisations
Scope and Recognition
Principle: We are the global leaders and innovators in quality assurance.


Goal: Grow and maintain membership globally
Goal: Grow and maintain the NEAS brand portfolio to encompass a depth and breadth of products and services, thereby increasing recognition, reputation and global awareness of NEAS
Goal: Take a global leadership role in the driving of quality in teaching and learning
Partnerships
Principle: Strategic engagement underpins our services. We position for purpose.


Goal: Engage in complementary relationships with Commonwealth and other government regulators for the benefit of learners and providers
Goal: Achieve productive working relationships with complementary peak bodies
Goal: Lead global network of quality assurance organisations
People and Culture
Principle: We strive for excellence, we listen, we learn. We are here to make a difference.


Goal: Ensure all assets and resources within NEAS are aligned and support NEAS mission
Goal: Empower stakeholders through professional development, continuous engagement, reflective practice and open communication
Goal: Communicate and demonstrate international leadership in a culture of quality