Quick Links
Advantages of engaging in Quality Assurance with NEAS
Receive a regular health check for your business and experience continuous improvement.
Maintain quality in your Centre and see the benefits, including improved student word of mouth referrals, and higher staff retention rates.
Receive guidance from experienced professionals in a wide range of areas, including curriculum and assessment development, best practice in organisational culture, improving the student experience, strategy, risk and governance and delivery for under 18 students.
Be prepared for ASQA and TEQSA audits, and benefit from streamlined premises approval processes.
Get valuable feedback from our staff and student surveys and focus groups on how you can improve your Centre.
Apply for Premium Product Endorsement for unique and innovative products and services, and have these listed on our website and showcased to the world.
Receive the NEAS tick for your Centre, recognised internationally as a mark of quality by students, agents and regulators.
Receive your NEAS Endorsement certificate to display at your reception and use the NEAS brand on your website.
Have your Centre listed on the NEAS website, currently receiving over 5000 hits per month.
More than 200 members across Australia, South East Asia and the Middle East are endorsed by NEAS.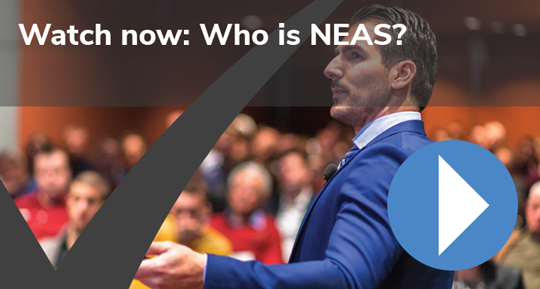 "We found the NEAS Quality Review process to be very worthwhile.
As a multi-campus provider, the comprehensive feedback about individual centres as well as our operation as a whole was really appreciated.
The verbal feedback on the day, and the written report and benchmarking data have been extremely valuable in informing our ongoing strategies for quality assurance and excellent customer service."