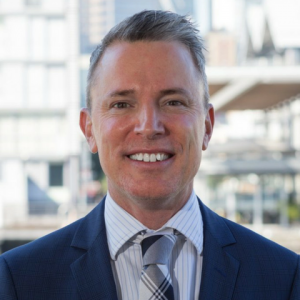 CEO Update, April 2022
Thank you for your continued support of NEAS Australia. What a first quarter of the year it has been! We have been busy with QA Reviews, new Endorsements, Professional Development, developing global ties in Dubai, piloting two new Quality Areas M and N, creating COPs, Responding to the ESOS Review and – you guessed it – preparation for the upcoming NEAS Conference 2022. We are excited to bring you an amazing conference program and our keynote speakers are second to none.
Quality Assurance Advocacy
The ELT community is awakening from the era of unrest and flux that the COVID 19 pandemic brought and a positive energy is beginning to drive new activity. As offer letters start to circulate, student recruitment is beginning to gain traction and the first trickles of incoming students from overseas can be felt. NEAS is proud to be party to this and continues to support everyone in the ELT community and provide ongoing advice, information, guidance and innovation.
NEAS has responded to the ESOS Review in detail and we continue to advocate for quality education for international students. NEAS remains in close contact with ASQA, TEQSA and DESE where our expertise and insights are valued. We will be at the Industry Roundtable (IEIR) in Melbourne at the beginning of April.
Excitingly, our COPs in ELT are beginning to thrive and there will be six COP sessions at this year's conference. The focus of the sessions will be Leadership in ELT; ELT Qualifications; Education Agents; Arts Based pedagogy; Research in QA and School preparation. We are bursting with confidence in the belief that these COP sessions are the beginning of valuable relationships among ELT professionals and are looking forward to witnessing these sessions in progress at the conference.
Going Glocal
We congratulate our latest Quality Endorsed member American Learning Lab in Vietnam!
Meanwhile, as the University of Wollongong in Dubai celebrates 10 years of QA this year, new avenues for NEAS in Dubai are emerging. In March I attended the NSW Education Showcase World Expo in Dubai where we made an impression on the Knowledge & Human Development Authority (KHDA). I met with their executive leaders at their office at Dubai International Academic City. KHDA has now approached NEAS to quality assess and assure 300 training and education centres (Dubai RTOs) on behalf of KHDA, before the end of 2022. This an exciting prospect and NEAS is poised to embark on this project in the near future.
Furthermore, our online Thailand Workshop event was a roaring success, with over 2,500 attendees! We continue to look forward to the UAE Workshop Series on 30 September.
Our NEAS St Alphito online conference for Education Agents has been moved to 19 May, 2022, and once again we will be hosting this quality event in partnership with StudyTravel again this year.
Other glocal events that NEAS will be attending this year are the Australia China Business Symposium in June; the ICEF ANZA in Adelaide in June; showcase events in Bangkok and Ho Chi Minh in June and July; the UAE Workshop in September; the AIEC on the Gold Coast in October and the ICEF in Berlin in November.
Setting the standard(s)
The development of two new Quality Assurance Standards M and N for Transitional Delivery and Foundation Programs respectively has been finalised and the pilot for these new standards is underway. We are thrilled at the addition of these two new standards and the pilot is proving their value and importance.
All standards continue to guide NEAS members to conduct their own health checks and remain central to Quality Reviews. Face to face Quality reviews have recommenced, and we will be also continuing with Virtual Quality Reviews; proven to be a convenient and efficient alternative for providers.
Our ELT Community
We continue to have a dynamic Professional Development schedule in 2022. Allow me to remind you that there are over 50 pieces of content and there is something for everyone! More than 3,000 participants have experienced NEAS events including online workshops, interactive webinars, online and face-to face courses and master classes. Glocal members can access and participate in most of these events any time, even though some have allotted set dates.
As always, we appreciate your loyalty and commitment to Quality Assurance and ELT and remain at your service. Please don't hesitate to contact me, or the NEAS team directly, for any feedback or questions.