Keynote Speakers
Saroo Brierley
Saroo Brierley was born in a small Indian town. In 1986, aged only 5, he lost all contact with his family when he was separated from his brother at a train station. He never saw his brother again.
After living on the streets of Calcutta for 3 weeks by himself, Saroo was placed in a local orphanage before being adopted by an Australian family. He grew up with his new parents in Hobart, Tasmania for the next 25 years. But he was unable, and unwilling, to forget the land of his childhood.
Determined to rediscover his past, he embarked on a virtual odyssey of his homeland and, after many hours pouring over Google Earth, armed with only the images etched into his memories as a 5 year old, he managed to recognise his home town, and track down his mother.
Their reunion in 2012 made headlines across the world, and his full story is recounted in his #1 international bestselling autobiography, A Long Way Home.
The film Lion, based on his autobiography was released in November 2016 and nominated for four Golden Globe and six Academy Awards. The film stars Nicole Kidman and Dev Patel.
Saroo's is a remarkable and touching story of survival and sheer determination.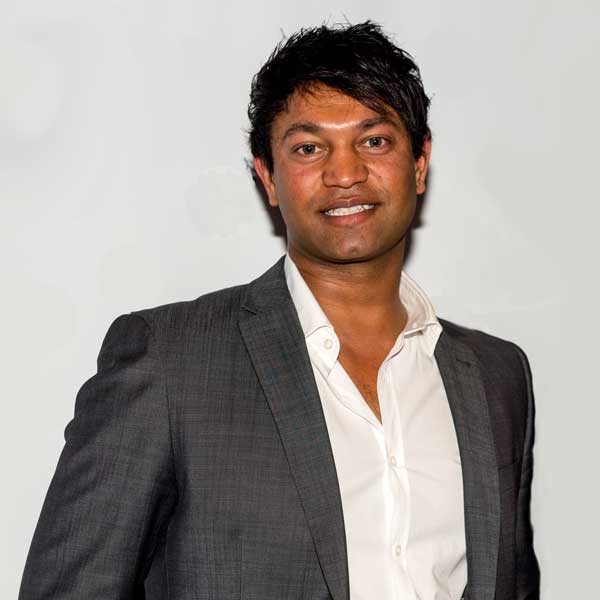 Professor Peter O'Connor
Professor O'Connor is an internationally recognised expert in making and researching applied theatre and drama education. He has made theatre in prisons, psychiatric hospitals, earthquake zones and with the homeless. He was the founding director of Everyday Theatre, a national theatre in an education programme on preventing family violence and child abuse that has worked with over 60,000 children.
His work in Christchurch schools following the series of earthquakes lead to UNESCO funded research and programme development and the development of the Teaspoon of Light Theatre Company. In 2012 he was named the Griffith University School of Education and Professional Studies Alumnus of the Year. Peter's most recent research includes multi and interdisciplinary studies on the creative pedagogies and the arts, the nature of embodied learning and the pedagogy of surprise.
In 2019 the play he directed with the Hobson Street Theatre Company, New Zealand's only theatre company for people who are or have been homeless, won the Arts Access Creative New Zealand Community Arts Award. He has continued his theatre making with the homeless at the Museum of Contemporary Art in Los Angeles with the Skid Row Housing Trust.
Peter will be sharing some inspiring stories of individual and community transformation brought about by these programs.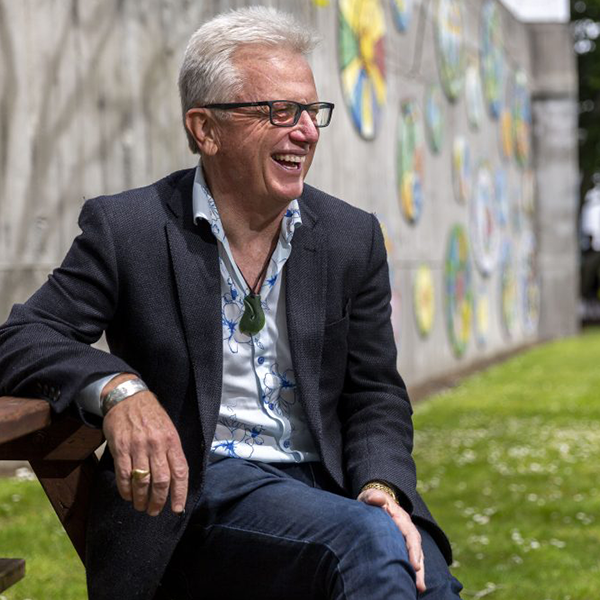 Associate Professor Kelly Freebody
Kelly's research interests draw on methodological innovation and theory development in the area of applied drama for social justice – focusing on intersections between English Language Teaching, drama, social justice, education, and qualitative research methods.
Kelly is a qualified secondary drama and English teacher, with experience teaching in Australia, the UK, Hong Kong and Taiwan. Kelly coordinates core pedagogy units in The Combined Degrees in education, with a focus on creative and critical pedagogy, school-community relationships, and pedagogies of hope.
Dr Patrick Pheasant
As Chief Executive Officer at NEAS Australia, Patrick brings 20 years' experience in applying drama, TESOL and teacher training methodologies across ELICOS, high school, vocational education, higher education and corporate sectors in Japan, the Netherlands, the United States and Australia to a dynamic systems perspective with a global outlook.
Patrick has held multiple senior management positions in education and has extensive experience in change management, including a graduate management qualification from the Australian Graduate School of Management (AGSM).
Patrick's recent PhD research at the University of Sydney is in using process drama in TESOL. He is past Director at the University of Sydney Centre for English Teaching, past Vice-President of the University English Centres of Australia (UECA) and past Convenor of the NEAS Advisory Council.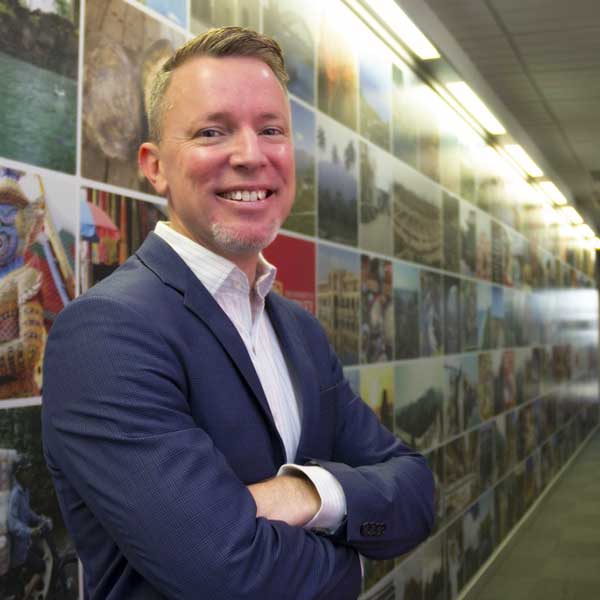 The BlackTies – Sydney's premier professional magician group
Founded in 2012, the Black Ties have become the industry leader in magician performances, trusted by big name companies such as PWC, Blackmores, Samsung, NAB and major charity organisations such as Children's Starlight Foundation and the Cure Brain Cancer Foundation.
Each magic performance by The BlackTies is a product of countless hours of practice, training and dedication.
Get ready to be amazed!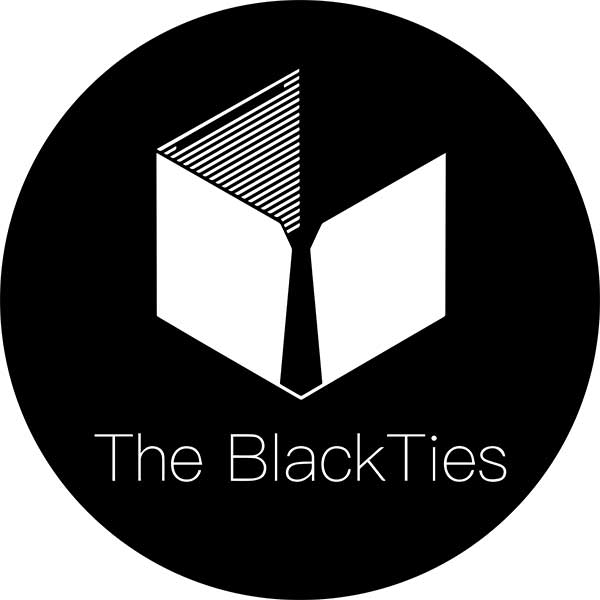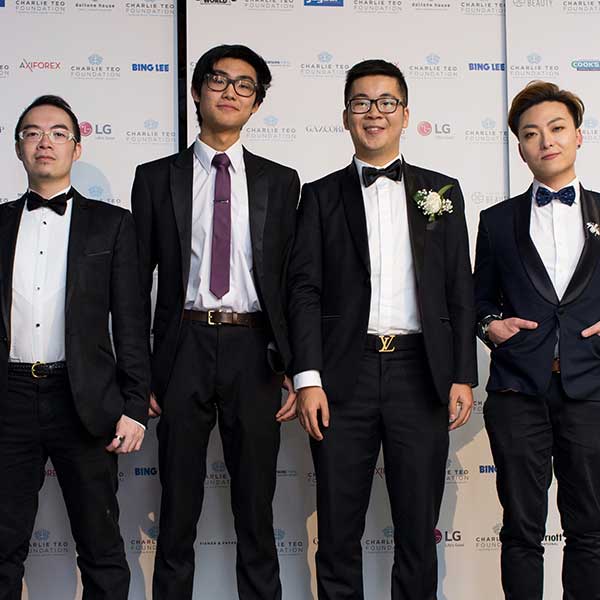 Session Speakers
Engage your brain – how your right brain can enhance your management
Lyndon de Valle
UNSW Global
Date/Time: Wednesday 06 May, 09:30am
Parkview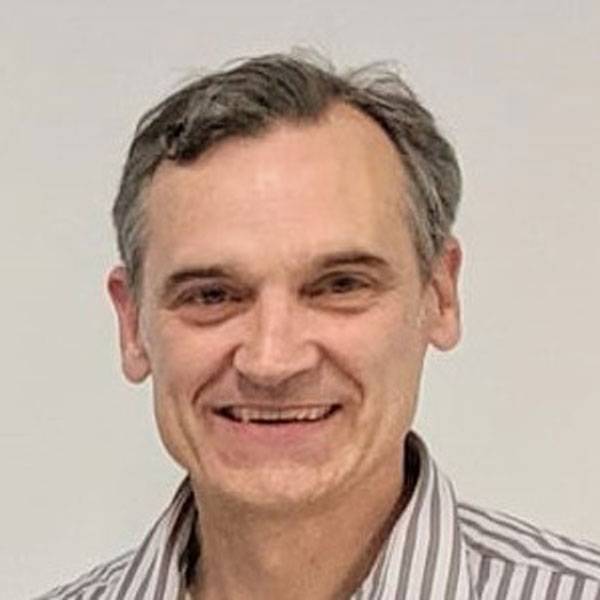 Abstract
Businesses are now more openly seeking transformative adaptation and this can expose and challenge the organisation's capacity for agility and inter-cultural sensitivity. True transformation requires new approaches to management which encompass not only cognitive skills but greater emotional perception as well. The breakthroughs that an individual manager makes on managing their emotional self also offer the organisation the greatest transformative breakthroughs, allowing it to adapt into the best version of itself. John Mayer, one of the founding researchers into emotional intelligence suggests that teaching and developing emotional knowledge can make a difference in the management of ourselves and others. Extending ourselves beyond our intellectual and planning-side of the brain can help us harness our emotional intelligence to help us become more context sensitive and intuitive in decision-making. This workshop will offer insights for understanding and realising the emotional side of management. The conscious development of emotional literacy is a powerful transformative means for managers to operate effectively and meet the expectations that are now required of them. The workshop will offer exercises that elicit a shift in perception as well as strategies to enhance emotional perceptions in daily work practice. This will highlight new sensitivities that attendees can use to transform their work practice to a more awakened and emotionally intelligent state.
Bio
Lyndon de Valle is the Education Manager for Foundation Academic English at UNSW Global. He completed the IDLTM in 2018, which offered the intellectual skills and applied reflective practice to enable him to make the adaptation from teaching into education management. However, the thirty years that preceded this could be described as a self-education in emotional development.
He has lived and taught in India, Hong Kong and China, then returning to Sydney in 1998 to teach at UNSW. Lyndon firmly believes that management is not a science, but a shared space, where emotional breakthroughs have transformative powers. He continues to develop himself emotionally and spiritually and help in transforming the organisation and the teams he is part of.
Quality Assurance 101; Getting the most out of your NEAS membership
NEAS
Date/Time: Wednesday 06 May, 09:30am
Signorelli
Abstract
Who exactly are NEAS and how does your membership benefit you? Meet one of our friendly and industry-expert NEAS Quality Assurance Assessors and get answers to all the questions you always wanted to ask, including: What's the best way to prepare for a NEAS visit?

How can I get the information I need from the NEAS website? What templates & forms are useful for me? What professional development does NEAS offer?
What's the difference between Quality Assurance and compliance? And many more!
The NEAS Quality Learning Series workshops are designed to provide professional development to both ELT teachers and managers using expert advice based on the Quality Assurance Framework.
Workshops are three hours in length and conducted at our member centre locations around the country. NEAS QLS workshops are free for all staff of Quality Endorsed Member Centres and Associate Members.
Courageous Conversations
Sandra Pitronaci and Barbara Craig
Macquarie University
Date/Time: Wednesday 06 May, 11:30am
Parkview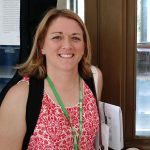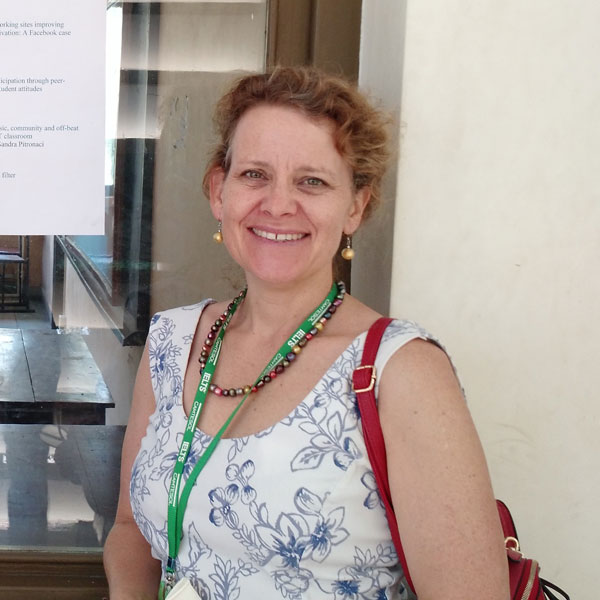 Abstract
Why are the tough conversations so tough? As our paths intersect daily with those we teach, lead and advise, why do we choose to quietly avoid confrontations, and let challenging behaviours slide, in the hope that they will somehow resolve for the better? Or why do we sometimes react defensively, and self-righteously refuse to back down? Is assuming the false persona of the 'strong leader' and brashly tackling challenges head-on the only alternative? Or is there a middle path, a path of quiet courage that allows us to stand in our truth, allow space for the truths of others, initiate deep reflection, and empathetically talk things through?

This workshop will help build the courage of managers, teachers and advisors to approach the challenging situations and conversations they need to approach with courage, empathy, and respect. Be prepared to speak of your challenges, and experiment with your courageous conversation by applying a suggested conversation framework and actively engaging in role play situations, where authentic emotions will be explored. Learn from current research and best practice, and from the teachings of influencers such as Brené Brown, Simon Sinek and Margaret Wheatley. Be ready to engage, debrief, set goals, and, if you are courageous enough, follow up with your fellow participants. Behaviour is contagious. Practising courage and empathy in our educational domains can be truly transformative, for ourselves and for those we knowingly and unknowingly influence.
Bios
Barbara Craig
From both formal training and the school-of-hard-knocks, Barbara continues to learn about courageous (and, many times, not-so-courageous) conversations, exercised in past and current professional roles in schools and universities as teacher, counsellor and leader. In 2017, she won the English Australia Award for Academic Leadership, in recognition of her work as Head of Academic Programs and Head of Centre at Macquarie University English Language Centre. She is currently Associate Lecturer (Teaching Specialist) at Flinders University and, aside from enjoying being back in the classroom, she is researching leadership practices in ELT in Australia.

Sandra Pitronaci
Sandra has been in the ELT sector for over 12 years in teaching and academic leadership roles across ELICOS colleges and university English language centres. She has served on the English Australia NSW AMSIG Committee for over 5 years, and is an active member of IATEFL LAMSIG. She is currently in the Department of Linguistics at Macquarie University, serving in the role of Associate Lecturer (Teaching & Leadership) and Convenor Graduate Certificate of TESOL, where she is earnestly training the next generation of eager English language teachers, and fervently seeking out practicum placements for her students. She is also Reviews Editor of the English Australia Journal, and if you accidentally catch her eye across the room, she may zealously approach you to commission a review or offer you a prac student.
Transformations: from teacher to manager
Sue Gollagher, Paul Forster & Patrick Donoghue
ICTE, The University of Queensland, Brisbane
Date/Time: Wednesday 06 May, 01:45pm
Parkview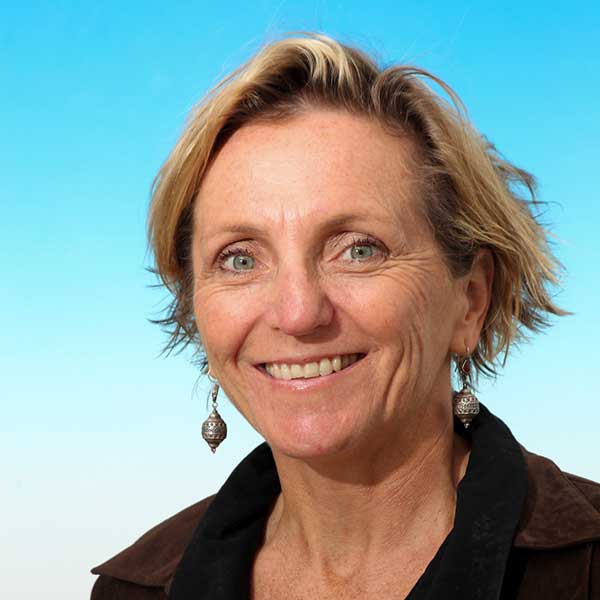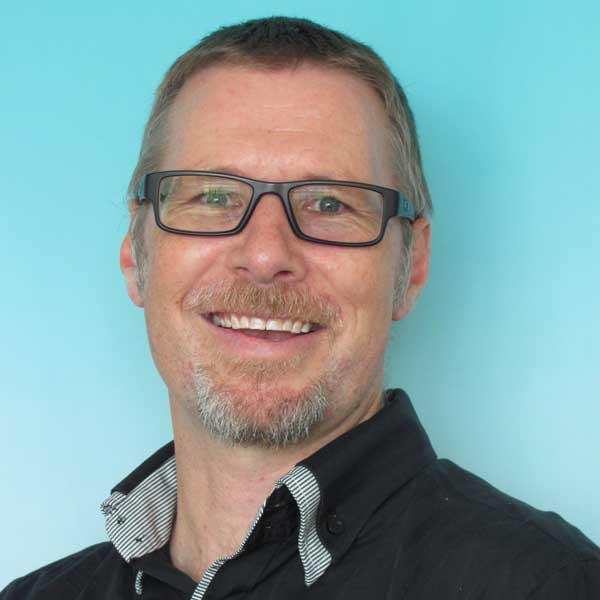 Abstract
The route to becoming an English language teacher is relatively standard, but teachers becoming managers face a daunting array of pathways. Some teachers become managers through study: they may undertake an ELT Management qualification such as IDLTM or an IH DoS course. They write essays and assignments and then learn to apply the theory to their workplace. Some teachers become managers without explicit training: they may work their way up from co-ordinator roles; they may be thrown into the deep end when a supervisor suddenly leaves, or they may be the beneficiaries of thoughtful mentoring from an experienced colleague.
The presenters are teachers who have moved into management at different stages of their careers, for different reasons and with different levels of enthusiasm for the role. This presentation will work through some of the key learnings for someone new to management, from the funny to the sublime. It will explore how professional development for managers has transformed people, careers and institutes and explore how informal partnerships shape transformation in effective academic management. Participants will have the opportunity to share their experience and their learning to benefit new managers.
Bios
Sue Gollagher was a teacher for 26 years before moving into full-time management 2 years ago. She has a DELTA, MEd: TESOL, and is currently plugging away at IDLTM.
Paul Forster was a teacher for 13 years before combining teaching and acting management roles for 4 years. He then became a full-time manager 2 years ago. He has an MA: TESOL and IDLTM.
Patrick Donoghue was a teacher for 12 years before moving into full-time management 11 years ago. He has a Bachelor of Business, MEd (TESOL) and IDLTM.
Language Learning Technology Reimagined
Jarrad Merlo
E2 Language
Date/Time: Wednesday 06 May, 3:30pm
South Wharf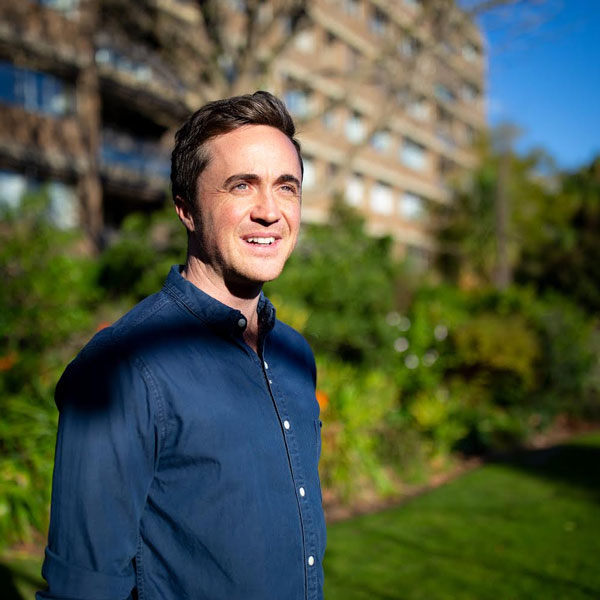 Abstract
Computer-assisted language learning (CALL) has failed to meet its expectations of increasing the depth and efficiency of language learning. Household-name apps are typically devoid of any substantive pedagogy. In the classroom, teachers face two main issues: Firstly, the technology they use is not fit-for-purpose; it was never meant to teach languages, and secondly, it is disparate; there is no "one stop shop" that houses all the moving parts of language. It's a wonder that there is still enthusiasm for language learning technology in spite of these limitations! At the same time, traditional Learning Management Systems (LMSs) that were never intended for language learning and teaching are being used by instructional designers in language schools in a 'square peg, round hole' kind of way. LearningBase – an invention from the creators of E2Language – is a practical solution for these persistent issues. Though applicable to any subject matter, this innovative platform allows for the rapid creation and delivery of digital language learning, teaching and assessment. In this workshop, Jarrad, the co-founder of LearningBase, will discuss the theory and experience that led to the technology, provide you with an opportunity to learn a new language using the platform, and allow you to get your hands dirty building your own language learning activity. If you have an interest in language learning technology from the point of view of a learner, teacher, instructional designer or administrator then come along to this practical, applicable and refreshing workshop.
Bio
Jarrad Merlo is the co-founder of E2Language – the world's most popular website for English exam prep', and NEAS' first and only quality assured "online" English school. E2Language has prepared close to a million candidates to date and enjoys trusted partnerships with Pearson and Cambridge-Boxhill Language Assessment. It also has a roaring YouTube following of close to a million subscribers and 50 million views. Recently, Jarrad has helped conceptualise and build LearningBase – a revolution in the creation and delivery of digital language learning, teaching and assessment, and upon which is built E2School, one of the few websites in the world that teaches grammar, pronunciation, vocabulary and the four skills and has created an online pathway from no English (A1) to near test-readiness (B2+) for anyone in the world with an internet connection and a few spare dollars. Evidently, Jarrad knows how to successfully produce and effectively market online language learning technologies.
The World Traveller turned Educator
Callum Cowell
University of Western Australia
Date/Time: Thursday 07 May, 2:45pm
Parkview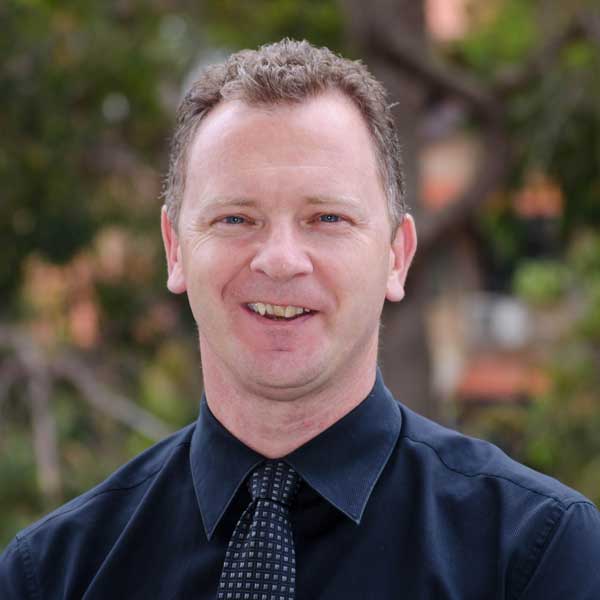 Abstract
It is a well-worn path to English teaching, the one taken by the young adventurous traveller. What starts out as a mission to explore the world, often leads to the traveller finding work along the way as an English teacher. For some, being the itinerant English teacher is just a short-term gig that provides some funds the next part of the journey. For others it is the beginning of a completely new career. That career may be one deeply enmeshed within the ELT sector where skills have been honed and developed to a level of expertise and sophistication that could hardly have been imagined when first standing up in front of a class in some far-flung exotic destination.

For still others, the opportunity to teach English leads on to other related international career opportunities. In this session, Callum reflects upon his own transformative journey from traveller to English teacher, to international manager and higher education leader. A story that many in our sector will likely relate. From something initially unplanned to something that is now seemingly, full of preparation, planning and positioning, the journey has been one punctuated with serendipity but also a preparedness to continue the explorer spirit throughout one's career. Frustrations and roadblocks have played their part, yet ultimately they too have become opportunities for reassessment, refinement and advancement in other ways and other directions.

Callum will recall and discuss key elements (the three Rs) of his personal transformative journey: risk, resilience and reward. Come join the conversation.
Bio
Callum Cowell commenced as Director Global Engagement at The University of Western Australia (UWA) in September 2019, following 5 years as Director of UWA's Centre for English Language Teaching. Mr Cowell has worked extensively in International Higher Education & Training both in Australia and abroad. Prior to joining UWA, he was Director of International Student Recruitment for Western Australian Government Schools and TAFE Institutes (Education & Training International).

Before joining the WA Government in 2011, Mr Cowell spent eight years at Edith Cowan University (ECU). While at ECU he held positions of Regional Marketing Manager for two years and then Head of International Marketing for 6 years.

Mr Cowell worked as an English Lecturer in the Humanities Faculty of Sapporo Gakuin University札幌学院大学 (Japan) from 1995-1999
How did I get here? From back-packer to rewarding career in international education
Pamela Humphreys
Macquarie University ELC
Date/Time: Friday 08 May, 11:50pm
South Wharf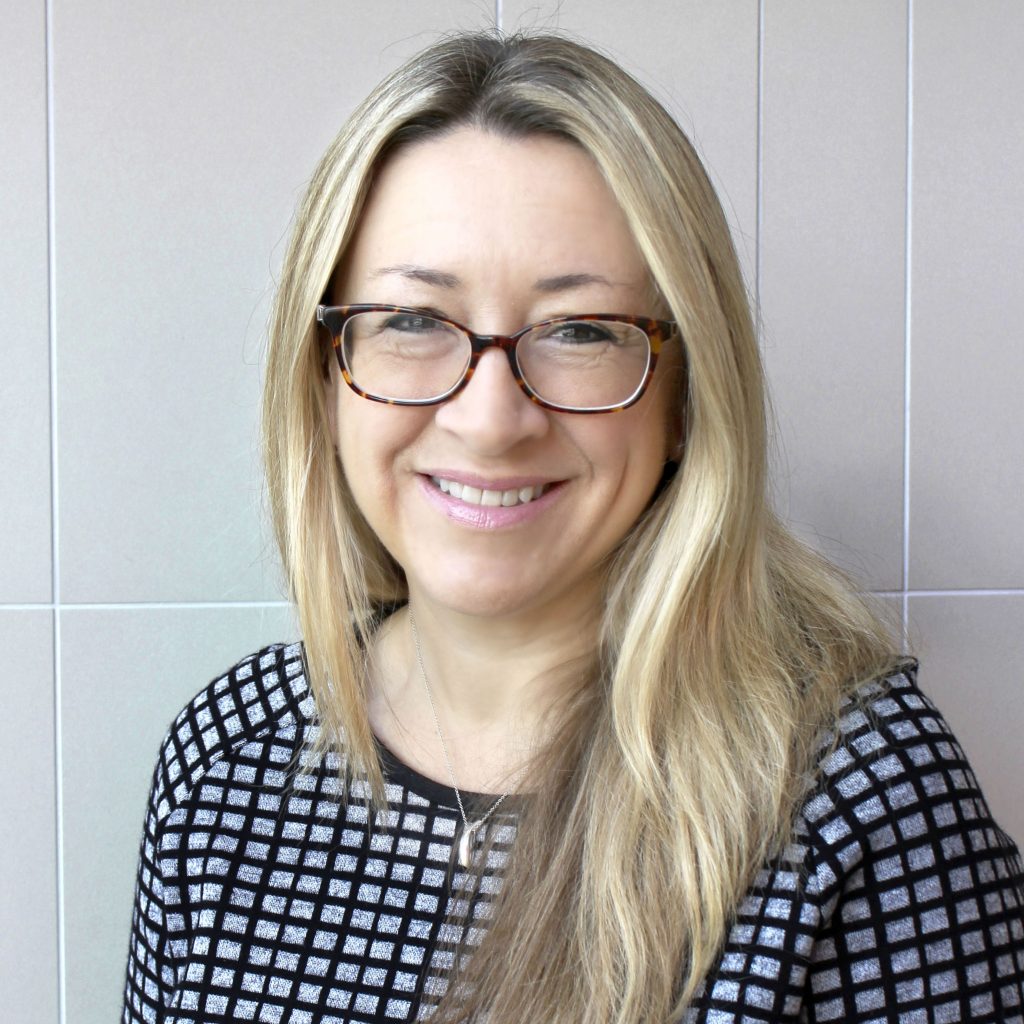 Abstract
Dr Pamela Humphreys has worked in international education in five countries for over 30 years. She holds a PhD, is a Senior Fellow of both the HEA and IEAA, a TEQSA Expert, and published author. She is currently the Director of Macquarie University International College and English Language Centre, where she was a 2019 finalist in the Educational Leadership category of the Vice Chancellor's Awards. But how did she get here?
Originally planning to travel the world and avoid a career, how did a back-packer end up with a rewarding career in international education? This presentation will use pivotal moments in Pamela's professional journey to provide tips to those on their own leadership journey in the sector.
Bio
Dr Pamela Humphreys is the Director of Macquarie University International College and English Language Centre. She has worked in the English language and higher education sectors for 30 years in the UK, Europe, Asia and Australia. She was Assistant Principal Examiner for IELTS and exam item writer for many years. She has won multiple national awards for her work in post-entry language support and for educational leadership, and has published widely on academic language and learning.
In 2016, her PhD thesis, on the topic of English language proficiency in higher education, was awarded the IEAA award for outstanding postgraduate thesis in international education. In 2018, she became Senior Fellow of the Higher Education Academy and, in 2019, she became Senior Fellow of IEAA and an approved TEQSA Expert in her field. Pamela is passionate about supporting EAL students' language and literacy needs before and during their university studies.
Transformation and Thai Education
Alexander Nanni
Mahidol University International College
Date/Time: Friday 08 May, 11:00am
Signorelli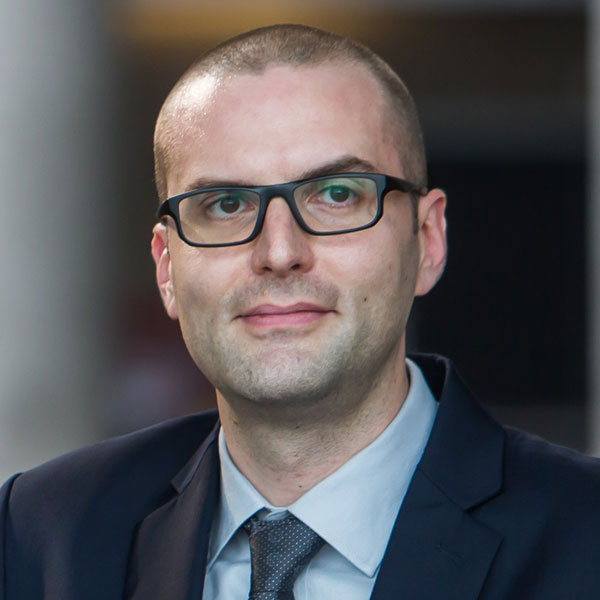 Abstract
Transformation is difficult. The education system of Thailand is in transition, and individual universities are undergoing their own organizational changes in response to an evolving economic and demographic landscape. Students embarking on their educational journeys face daunting uncertainty, particularly regarding the acquisition of marketable skills and eventual employment; however, these same students also have access to unprecedented opportunities. In this highly unsettled context, Mezirow's (1991) framework of transformative learning is a valuable lens through which to understand the role of disorientation, dissatisfaction, and experimentation in effecting meaningful change.
This presentation explores the interplay between the reform of higher education in Thailand, the internationalization of a specific government university, and the transformative journeys of students enrolled in an English-medium liberal arts program within the university, emphasizing the ways in which managing crises can enhance sustainability. The students' experiences are discussed in relation to transformative learning theory. For teachers aiming to equip students for their journeys, understanding the transformative potential of adversity is a key to fostering student success.
Bio
Alexander Nanni is the Associate Dean for International Affairs at Mahidol University International College (MUIC), which is located in Salaya, Thailand. He began teaching English in Thailand in 2005. From 2012 to 2018, he was the director of the Preparation Center for Languages and Mathematics at MUIC. During this time, he and his team applied for quality assurance through NEAS, becoming the first program in Thailand to do so. Alexander holds an M.Ed. in Teaching English as a Second Language from Rhode Island College and an Ed.D. in Curriculum, Teaching, Learning, and Leadership from Northeastern University in Boston.

Transformations in UOW College's ETS Assessment Tasks
Ragni Prasad and Lu Qing Wang
UOW College
Date/Time: Friday 08 May, 13:20pm
Parkview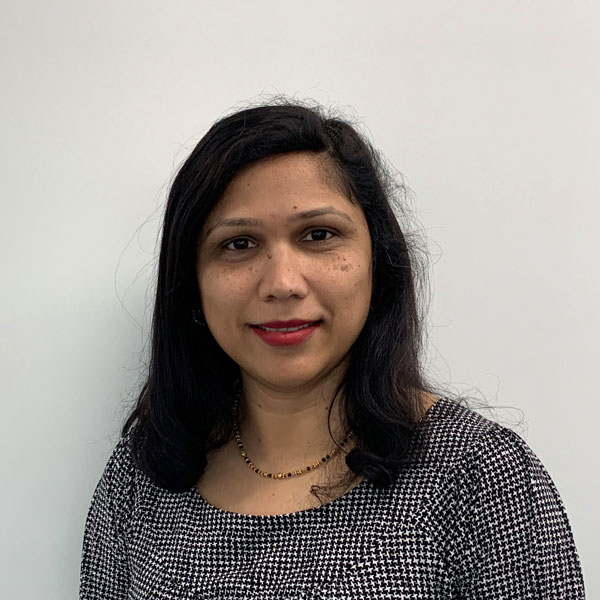 Abstract
English for Tertiary studies (ETS) is the direct entry English course for international students at UOW (University of Wollongong) College. In 2018 the ETS course underwent major restructure. The rigorous restructure journey commenced with multiple initial consultations and discussions including feedback from ETS teachers and coordinators, past and present ETS students and numerous other college and University stakeholders. This process enabled the practitioners involved to not only transform the ETS curricula but both its formative and summative assessment tasks as well. It led to the introduction of new curricula and assessment tasks as well as enabling better alignment of the different aspects of the course and the assessment tasks.
The process also led to increased relevance of assessment tasks with those at the university, increased student engagement as well as more productive and enhanced feedback. However, like any transformative journeys, the ETS course restructure also experienced its fair share of challenges. This presentation, with a focus on the transformations in the assessment tasks, will share the process, outcomes and the challenges faced from commencing the review process till implementation and beyond.
Bio
Ragni Prasad has been teaching at UOW College for the past 10 years. She has been teaching different courses for the ELICOS and Academic programs. She has been a coordinator for the ETS2 Academic Reading and Writing course and her passion, together with teaching, is improving the curricular and assessment tasks. She also has keen interest in collaborating with other staff and stakeholders of the College and university to instigate and advance transformations in various aspects of teaching and learning at the College.
Lu Qing Wang has been teaching at UOW College for thirty years. For most of that time, she has been the driving force behind the Direct Entry program, English for Tertiary Studies. As Course Coordinator she takes responsibility for course development, curriculum renewal and implementation as well as maintaining oversight of assessment standards and quality assurance within the program. She is respected by staff and students alike for her determination and fair-minded approach. Apart from that, she is passionate about student welfare and takes a keen interest in opportunities for transnational educational.