Oxford's free digital resources to support your teaching ​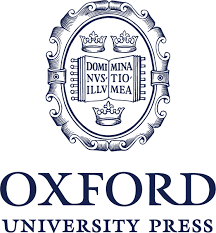 As a not-for-profit organisation, Oxford's heart is in supporting teaching and learning. Our highest priority right now is ensuring you have access to the resources you need to support your students, while making sure everyone stays healthy and safe.
The Oxford Learn at Home hub is full of ideas on how to teach English from home and engage with learners online. Free resources include word lists from the Oxford Learner's Dictionary, Oxford 3000 word videos, and a wealth of free maps, activities and worksheets. You can also continue your professional development at home with free webinars, blogs and expert advice from Oxford.
Also available is free access to 148 Graded Readers through the Oxford Learner's Bookshelf. Students will be able to go to their Reading Diary to track the number of books they've read, how long they've been reading, and the number of words they've read.
Oxford can support your eBook needs across a range of titles. If you would like to discuss eBook solutions, please contact elt.au@oup.com.