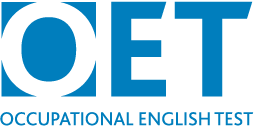 OET is the only global English test designed for healthcare professionals. We are committed to supporting healthcare professionals and those who teach them with preparation materials and wider support during the COVID-19 outbreak.
We see our test-takers as a community coming together to help others when they need it most. And at present, healthcare professionals need our support more than ever.
In response, we have released free learning resources to the OET Community to keep them engaged and committed to their goals.
The Improve Your English challenge provides fun, interactive tasks, quizzes and language tests to improve our community's listening, reading, speaking and writing skills.
Just like healthcare professionals, we care.
Look through the Improve Your English resources today.