Agent Quality Listing
Quality Agents that would like to be listed can showcase their agency and start the process of working towards endorsement.
You now need to provide a bit more information to listed. This includes your logo, information of number of counsellors and centres in Australia you work with.
Once you are added by the NEAS team, you can check your details and update them here.
Badges are something you can add to your listing so you can be featured in the listing.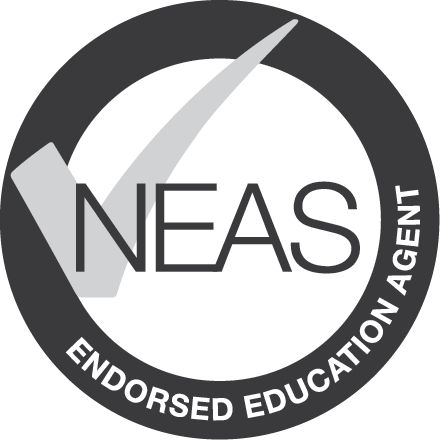 Endorsed Quality Education Agent
Only for Agencies that have surpassed the NEAS standards through NEAS Quality Assurance. Endorsed ELT Agents will stand out in our listing, receive a special community endorsement badge and become a part of the ELT network.
FAQs
What is endorsement?

Endorsement is guided by the NEAS Quality Assurance Framework. Endorsed Agents will receive exclusive opportunities, including member benefits and exposure to over 10,000 ELT stakeholders
How much does endorsement cost?

$1,020 per annum + GST