Agent Quality Listing
Following payment, Education Agents have up to 90 days to complete the application requirements.
The following information is required for a listing: Agency logo, number of counsellors and number of partner centres in Australia.
Once your listing has been activated, it can be checked and updated here.
Education Agents that have been endorsed are listed with the Endorsed Education Agent logo. Grey shaded logos indicate that the organisation is a listing only, or is working towards endorsement.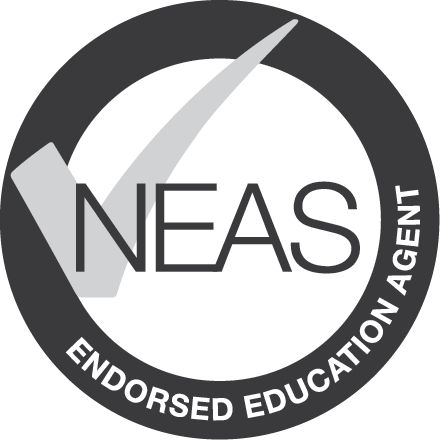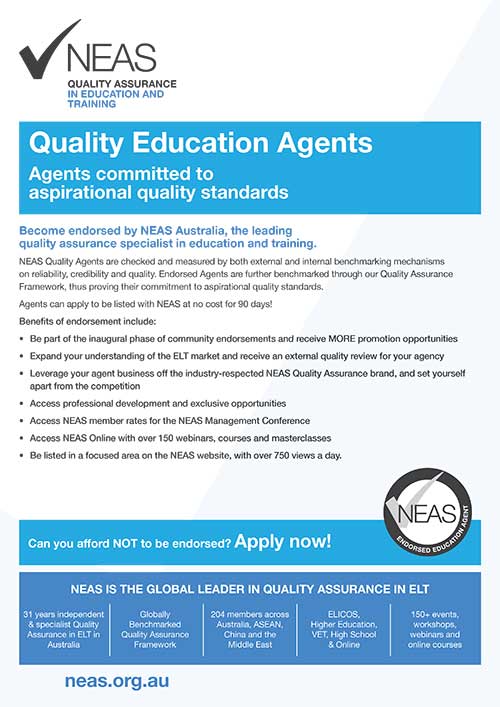 Download the Brochure (PDF)
Online Application
FAQs
What is Endorsement?

NEAS provides quality assurance services and support through its unique Quality Endorsement model to ELT Centres, TESOL Centres, Education Agents, Products & Services and ELT Professionals. NEAS Quality Endorsement is grounded in the NEAS Quality Assurance Framework, the standards that providers are guided by in setting their quality goals.
How much does Endorsement cost?

$1,100 + GST for application
$275 + GST annual ongoing fee