Quality Products & Services Listing
Apply to have your product/service listed by NEAS.

Submitting the application will provide all the necessary information for the listing. However it does not provide enough information for endorsement.

If you would like to start the product/service endorsement right away, click here.
Endorsed Quality Product or Service
Only for Organisations that have surpassed the NEAS standards through NEAS Quality Assurance. Endorsed Products and Services will be featured in our listing, receive a special community endorsement badge that they can advertise and become part of our ELT community.

Endorsement Benefits
Increase your product/service quality and reputation with an external quality review


Showcase why your product and service deserves to be recognised for its quality


Access professional development for your staff


Access NEAS member rates for the NEAS Management Conference.


Access NEAS Online


Be listed in a focused area on the NEAS website, with up to 750 visits a day.


Receive an exclusive advertisement opportunity only for endorsed products and services to our subscribers.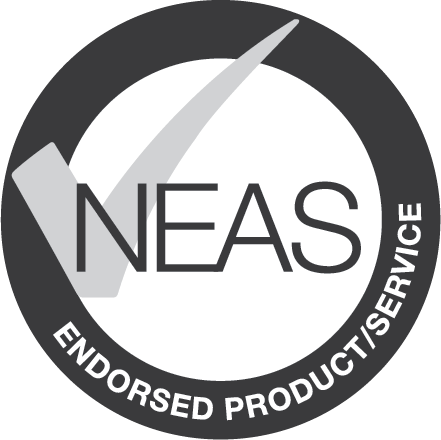 FAQs
What is endorsement?

Endorsement is guided by the NEAS Quality Assurance Framework. Organisations that are listed must eventually achieve endorsement to maintain their listing.


How much does endorsement cost?

$2,500 per annum + GST