Speaker Spotlight – A Strong ASEAN Representation!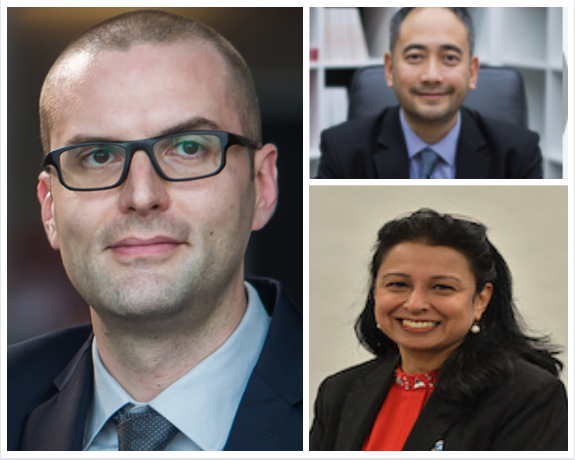 Our Speaker Spotlight this week throws the light on the International Panel of Leading Professionals. It is our great pleasure to remind you that Dr Choltis Dhirathiti, the Executive Director of the AUN Secretariat who currently also lectures in Politics at the Faculty of Political Science, Chulalongkorn University, Thailand, will be presenting on The Importance of the ELT Profession in Bilateral Relations among Southeast Asian Nations and the Rest of the World at this year's NEAS Management Conference at Doltone House, Darling Harbour, Sydney, 3 – 5 May. As an eminent speaker in this panel Dr Dhirathiti will be joined by Ms Pamela Arumynathan, a Senior Teacher at James Cook University, Singapore and currently completing a PhD in Education, and Dr Alexander Nanni, Associate Dean for International Affairs at Mahidol University International College (MUIC). Their discussion promises to provide professional insight into the ELT profession and the importance of global ties.
With just eight weeks before the conference, our Australian members are starting to benefit from strong international ties in the ASEAN Region.
The Association of Southeast Asian Nations (ASEAN) University Network (AUN) Secretariat continues to collaborate with NEAS as the recognised QA body in the region. A number of ASEAN ELT centres are set to start engaging with Australia and NEAS, in Bangkok on 14 March 2023. While fostering bilateral opportunities in business for our Australian members and ELT centres in the region, this initiative will ensure high quality ELT delivery. As always, the NEAS Standards will be the backbone of all QA activity, and as ASEAN member centres become endorsed, they will become important additions to the NEAS network in a global ELT community. This benefits Australia in many ways, not least in terms of Australia's global reach in its search for high-quality employees proficient in English. We are, together with you, building a truly Global Profession of English Language Teaching organisations and professionals.
Remember, if you are coming in person, don't forget to purchase your Gala Dinner tickets here, so that you can enjoy the entertainment, gourmet menu as well as the Awards Ceremony.
February 2023