The 2021 NEAS Management Conference was held 6-7 May,
livestreamed from Doltone House in Sydney.
All conference content is now available for viewing.
If you attended the conference, you can access the recordings from the NEAS Management Conference Online Platform (check your email for your unique access link).
The recordings are also available for viewing via the NEAS Online Portal.
Planning for the 2022 event is underway and details will be announced shortly.

Venue Information
Online Ticket information
Boat Cruise Information
Enquires and Help
For all venue and online platform enquires please contact the below:
NEAS Conference Secretariat

109/59 Great Buckingham Street, Redfern NSW 2016 Australia
Toll Free: 1800 898 499 (within Australia)
Telephone: +61 2 9698 8055 (International)
Email: conference@neas.org.au
Online Ticket Information
The 2021 NEAS Management Conference will be streamed live from Doltone House. Using OnAIR, a dedicated hybrid conference platform, online conference participants will enjoy an experience second to none:
Watch presentations and videos from international education experts.

Use our meeting platform to network and pursue new opportunities.

Visit the virtual exhibition and engage with a range of suppliers supporting the ELT sector with innovative products and services.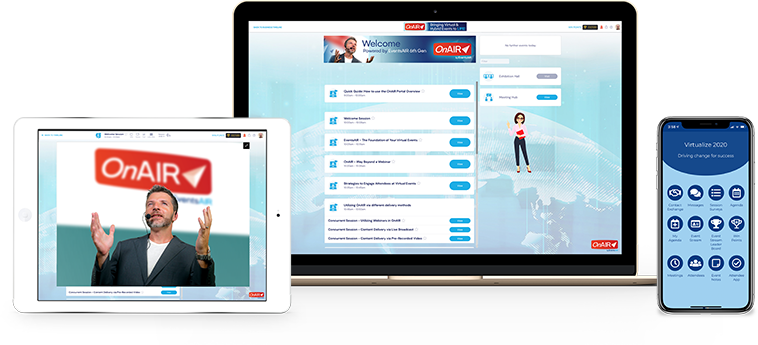 Program session location
In our Program use this key to understand where a session will be held.

Virtual social event of the conference that both face to face and online participants can access during the conference.
Location at Doltone House Sydney where session will be live
Location at Doltone House Sydney where session will be live
Presentations that are only available to online ticket holders (or face to face guests post conference)
Virtual Conference features:
Connect and learn from our sponsors and exhibitors via the virtual exhibition – the exhibitors will be available during the dedicated sessions, however you can also visit them at any time to review resources, create contacts and set up appointments.
Connect with other virtual attendees via the meeting hub – you can message and video call with them throughout the Conference and export your contacts list at the end.
Win prizes by completing various challenges or goals set up within the platform.
View on-demand content – prior, during and post Conference additional NEAS produced content is available to view at your own pace.
Technical Recommendations
As this may be the first time you have used this platform, we strongly recommend logging on at least 15 minutes beforehand to ensure you can access the meeting and to familiarise yourself with the platform before the Conference commences.

It is also recommended to use headphones for the duration for the meeting. Please ensure these are plugged in before you log into the platform.

You will be asked to check your setting prior to logging in, please ensure all the prompted checks are completed and set up so that your settings will be working within the platform. If you are having trouble completing the checks please contact Conference Secretariat on the contact number below.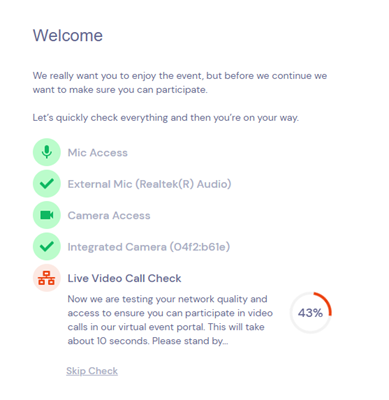 You will also be asked to complete your profile the first time you log into the platform. You can put as much or as little information in this section as you wish.

Please note any phone/tablet/computer will be able to access the Conference, however, it is recommended to join the Conference on a computer using Google Chrome internet browser.

A solid internet connection is recommended to ensure you do not experience any delays in vision or sound.

Frequently Asked Questions
Video Not Playing? Make sure you are using an up-to-date web browser and ensure you are using Chrome as your web browser. Internet Explorer is not recommended.
As many other viewers are joining the meeting live, you may need to refresh your web page if you are still having trouble.
Audio Not Working? Ensure the volume is turned up and the speakers are turned on. Play a YouTube video or another piece of content containing audio to ensure you have sound engaged on your computer or device.
Further Questions? If you require any technical support during the meeting, please click on the "Live Support Hub" icon on the top right corner of the meeting portal and our team will be able to help you out.
Venue Information
The 2021 NEAS Management Conference will held at Doltone House, Darling Island, Sydney, Australia.
Doltone House Address: 48 Pirrama Road, Pyrmont NSW 2009 (directly opposite The Star Sydney), Waterfront Promenade Entrance.

Click here for directions to the venue.
About Doltone House
A spectacular waterfront venue housed in NSW's first 6-star green star building.

Views of the Sydney Harbour Bridge and city skyline.

Minutes from the International Convention Centre.
Ticket information for face-to-face tickets can be seen here
Awards Ceremony Information
NEAS will present on five categories of awards. Join us in celebrating the excellence of individual professionals and eminent organisations:
The 25 Years of Quality Commitment Award honours centres that have achieved a quarter of a century of continuous Quality Endorsement with NEAS.

The Outstanding Provider Award – New Member recognises recently-endorsed NEAS members demonstrating commitment to quality in the ELT sector.

The Outstanding Quality Product and Service Award acknowledges organisations that have developed exceptional and innovative offerings to support the ELT community.

The Outstanding Quality Education Agent Award features agents who have distinguished themselves through meeting aspirational standards of reliability, credibility, and quality.
The NEAS Master Practitioner Award celebrates the expertise of ELT professionals who successfully complete a series of micro credentials, culminating in the capstone course, "Master Practitioner in ELT".
Register for the awards ceremony here. (included in full tickets to the conference.)
Boat Cruise Information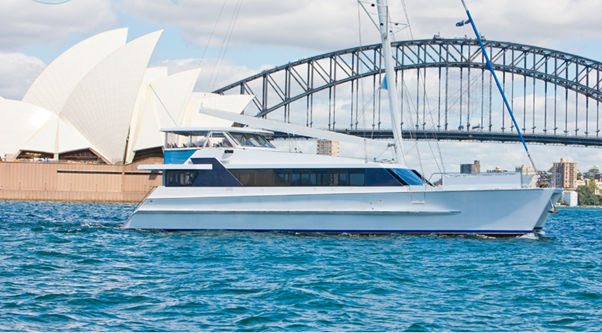 Join us for this year's conference social event, a breathtaking sunset cruise on beautiful Sydney Harbour. Get your tickets now for this prime networking opportunity aboard a premium catamaran, where you will enjoy drinks, canapes and spectacular views while mingling with other ELT professionals.
Date: Thursday 6th May, 2021
Time: 18:00 – 20:30
Where: Departs and returns to Casino Wharf (next to Doltone House)