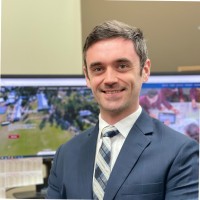 A highly respected and experienced education leader, David has a great passion for second language development theory and practice. With a background in TESOL, English, Business and Social Sciences, he is committed to broadening horizons, global empathy and perspectives through languages.
As Deputy Head of International Operations at John Paul College, David leads the ELICOS programs, business operations and strategic direction of John Paul International College (JPIC). As part of this role, he advocates for the 'ELICOS in Schools' sector, of which NEAS is a key part of quality assurance and compliance in Queensland.
David's leadership delivers data led solutions that are customer centric, removing barriers and creating positive stakeholder outcomes. In his current role, he has delivered projects to reimagine all aspects of the student, parent and agent journey through innovative and interactive stakeholder engagement mechanisms. David is an enthusiastic contributor to IET discourse communities at conferences and networking events.
David has extensive experience in international education both in Australia and abroad and is a NEAS endorsed Quality ELT Professional. He has post-graduate qualifications in TESOL, Education and Business, and is a member of the Australian Institute of Company Directors. From growing up on the island of Guernsey to living in various places around the world, David brings a critical perspective to executive teams and committees.
After the events of 2020/21 and the likely volatility in 2022, David believes we must take the opportunities presented during these ambiguous, uncertain and competitive times to create new value propositions, target new markets, hone operations in existing markets and reflect.
We must do this by being mindful, selfless and compassionate.