A message from one of our 2021 NEAS Management Conference Sponsors – Copyright Agency.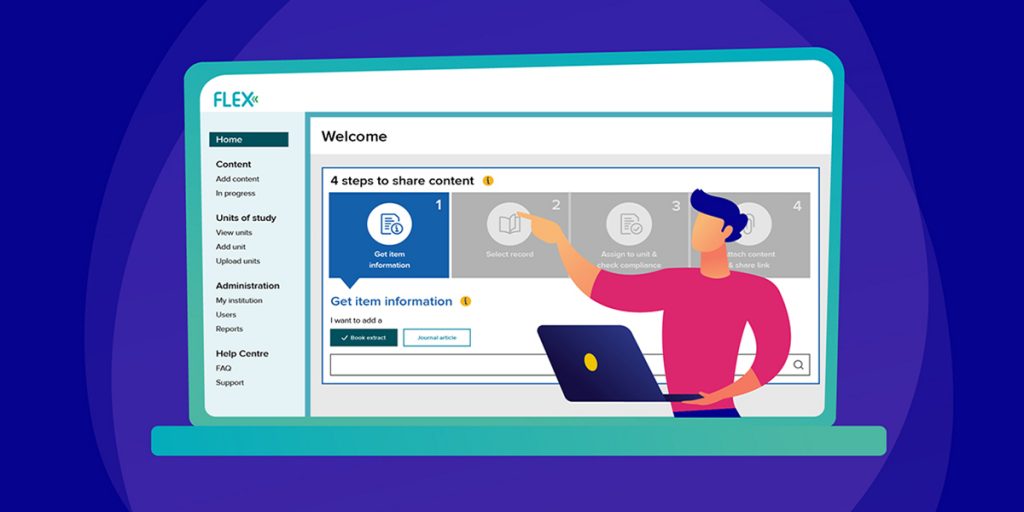 As 2021 is well underway and the COVID-19 changes keep transforming the Australian education landscape, the popularity of online training programs continues with many providers looking to permanently integrate this element into their business. To facilitate this drive and assist your organisation in managing their copyright compliance, Copyright Agency has developed a platform called FLEX – a cloud-based library that makes using third party book and journal excerpts under the Statutory Education Licence easier and faster.
Your organisation has an obligation to comply with all relevant legislation, including the Copyright Act 1968. The Statutory Education Licence is a blanket licence under the Copyright Act that allows educational institutions including ELICOS providers to copy and share both hardcopy and digital third party text and images for educational purposes without obtaining individual approvals from the copyright owners.
The FLEX platform is automatically available to all ELICOS providers with a Statutory Education Licence agreement in place with Copyright Agency. Many educational institutions around Australia are already using FLEX to simplify the time-consuming task of preparing course materials each study period.
FLEX works with existing learning management systems and enables you to:
simply store and access your own book and journal extracts and use scanned copies uploaded by other providers
automatically check copyright compliance and quickly compile in a single, central location
access high quality digital resources directly from leading textbook publishers
easily assign content to students
receive detailed student engagement and usage reporting.
Find out more about FLEX here, and head off here to be granted access to the platform.
Not sure if your organisation is covered by the Statutory Education Licence? Check here.
Copyright Agency and FLEX will be exhibiting at the 2021 NEAS Management Conference on 6th and 7th May at Doltone House, Sydney