NEAS will celebrate this year 30 years of quality assurance and accreditation in Australia and we're inviting you to celebrate with us at the 2020 NEAS Management Conference.  How long has your centre been with NEAS?  Share your NEAS story with us at this year's conference.  Email us!

Dr Georgi Toma – The Transformative Power of Mindfulness Training in ELT
This workshop is largely experiential. While it draws on scientific research, the session's main objective is to give you concrete tools that you can implement in your life now. New scientific developments in the field of cognitive neuroscience and their impact on our understanding of stress and the mechanisms of mindfulness training will be briefly discussed, followed by self-reflection activities and mindfulness techniques.
In the first part of the session we will look at how we act in stressful situations and what are some ways to cultivate mindful responses rather than automatic reactions. These techniques can be used when you teach, when you have a staff meeting, a difficult conversation, or a fight with your partner or children.
The second part of the workshop is dedicated to strategies we can employ with others to ensure communication flows smoothly. We will look at ways to help our students/staff members/family members navigate difficult emotions and bring clarity to difficult situations.
Lastly, we will look at ways to cultivate balance and harmony in our daily personal and professional lives.
Georgi is a mindfulness and creativity teacher and researcher, a world traveller and a wild child. She currently teaches creativity and design thinking in the Faculty of Design and Creative Technologies at the Auckland University of Technology. She is the founder of the Heart & Brain Education Foundation, a non-profit organisation that delivers well-being and mindfulness training to the community (www.heartbraineducation.org).
Georgi is the creator of three well-being programmes: Thrive for teensTM, Thrive for busy peopleTM and Thrive for teachersTM. She is currently investigating the impact of Thrive for teens and Thrive for teachers on stress, well-being, burnout and creativity in public schools in Auckland as part of her second PhD.
Georgi's work brings together her knowledge and experience of mindfulness, meditation, tai chi, English language teaching, neuro-linguistic programming, business development, and pancake making. Her globetrotting adventures took her to Transylvania, New York, Barcelona, Sydney and Auckland. While living in these places she worked, laughed and danced with people from many different cultures. This allowed her to learn that there are many ways we can look at the world and even more ways in which our stories share common threads of hope, struggle, and love, irrespective of where we are from.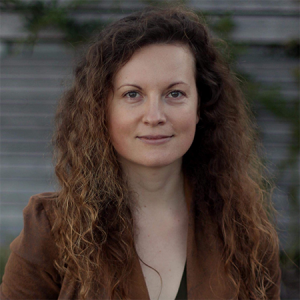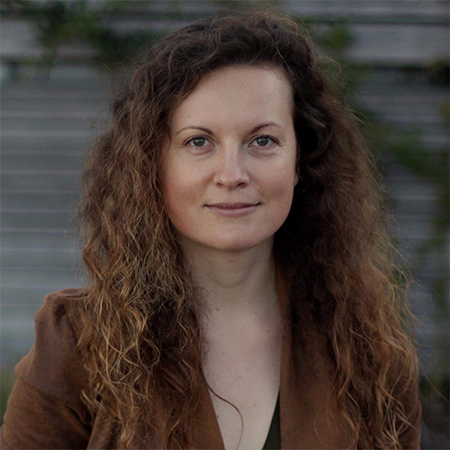 Buy Now
What is Transformation?
Transformative learning experiences are those powerful moments that we as educators wish to encourage within our students. Transformation refers to the student changing the way they view the world, their behaviour in their world and how they feel about their place in the world (Burton, 2015).
Transformative learning experiences are those powerful moments as educators we wish to encourage within our students. Transformation refers to the student changing the way they view the world, their behaviour in their world and how they feel about their place in the world (Burton, 2015).
Research has not yet explored why some students can be engaged in learning and yet not report the event as transformative, while others experience the connection with their learning as transformative. Research in cognitive sciences related to education may be drawn upon to shed light as to why some participants have these experiences while others do not. The energy at the moment of transformation may produce in some learners a eureka effect or an "aha" moment, which in some literature has also been described as an epiphany (Auble, Franks, & Soraci, 1978; Bidney, 1997; Danek, Fraps, Muller, Grothe, & Ollinger, 2012; Topolinski & Reber, 2010; Turner, 1997; Wills, 2002; Wray, 2011).
The eureka effect refers to the common human experience of suddenly understanding a previously incomprehensible problem or concept. Research outlining what the effect actually is and how it can be measured has shown that the eureka effect has positive effects on memory, problem solving and idea or thematic conceptualisation (Auble et al., 1978; Danek et al., 2012). Persons experiencing the eureka effect describe a process of the moment appearing suddenly, the solution to a problem being processed smoothly or a positive effect and conviction that the solution is true. This can be a sequence or a combined effect (Topolinski & Reber, 2010; Wills, 2002; Wray, 2011). This effect can be defined as a moment in learning where the 'penny drops' and recognition of understanding after an intellectual or emotional struggle produces a euphoria, often as a response to art (Topolinski & Reber, 2010). The similarity of an aesthetic experience to the eureka effect or the "aha" moment may be significant (Auble et al., 1978; Danek et al., 2012).
Health and Safety: Coronavirus update
NEAS recommends that providers stay up to date with the latest published information on the Novel Coronavirus (2019-nCoV) by the Australian government and peak bodies. 
The NEAS team recommends that providers work proactively to minimise the impact of the outbreak on their current and future operations and delivery through the following measures:
Regularly communicate with affected students, families and agents on the actions providers are taking to support onshore and offshore students and provide information on the steps being taken now and into the foreseeable future to ensure students' study plans are minimally disrupted.
Invite students to enrol in online delivery through the providers' existing LMS and course materials.
Create and deliver online resources for students to access until face-to-face delivery commences and ongoing throughout the course. NEAS suggests referring to Quality Area H, Online Delivery, NEAS Quality Assurance Framework, for best practice guidance in developing online courses for ELT.
Partner with quality online ELT providers to assist students in gaining ELT tuition until face-to-face delivery commences.
Implement innovative strategies in streamlining commencing students' onboarding such as delivering orientation materials and placement testing before on-site commencement.
Develop flexible extension delivery programs to be implemented once students commence face-to-face classes to support delayed ELT students on packaged programs. These might include extra face-to-face or online ELT classes or academic skills tutorials delivered concurrently to the enrolled program.
Reconsider placement of assessment activities to allow delayed students fair and equitable opportunity to prepare.
Work collaboratively with student support staff to develop resources aimed at supporting students who may be experiencing trauma and/or anxiety as a result of the outbreak.
Provide specialist professional development and/or support to academic and student support staff to enable staff to appropriately support all students on campus.
Maintain a Competitive Edge in the Outbound European Market
Ash Rees
Study Travel
Date/Time: Thursday 07 May, 11:30am
Parkview 3-4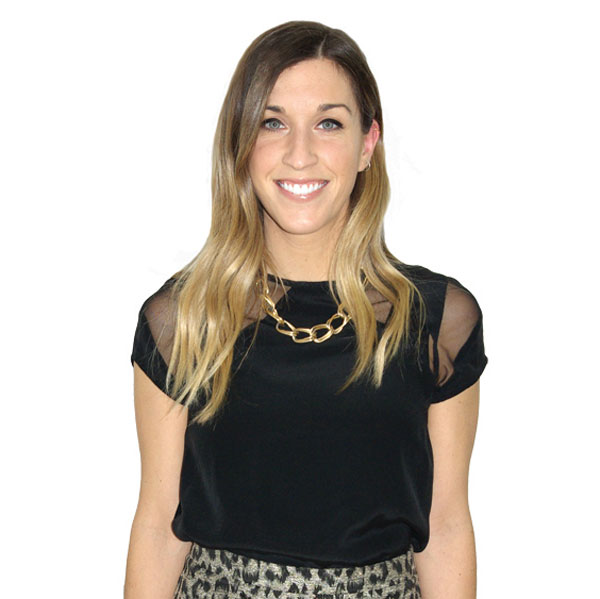 Abstract
The global international student recruitment landscape is incredibly complex and in recent years, has become increasingly competitive. The number of factors that influence choice in destination and education provider, are huge – competitive tuition fees, post-study work rights, immigration policies, on top of general student interests and requirements.
When it comes to attracting and retaining students from the European market, the equation becomes considerably more complicated given the diversity of countries within it. Each has its own culture, preferred methods of communication, and student mobility trends.
So what does the European market look like going into 2020? What are students looking for? What is the best way to reach them? And how can your college and offering stand out amongst the competition?
This presentation will give you an insight into current and emerging trends within the European market to help you make informed decisions when developing your recruitment strategy. This includes the latest data on student numbers, popular courses, favoured destinations, accommodation needs, and more.
StudyTravel statistics have been a trusted source for those working in international education and government organisations for nearly 30 years. Data is gathered straight from the source, including agencies and agent associations, educators and educator associations, and students themselves; and is not available anywhere else.
NEAS Professional Development
Quality Assurance 101; Getting the most out of your NEAS membership
Who exactly are NEAS and how does your membership benefit you? Meet one of our friendly and industry-expert NEAS Quality Assurance Assessors and get answers to all the questions you always wanted to ask, including: What's the best way to prepare for a NEAS visit?
How can I get the information I need from the NEAS website?
What templates & forms are useful for me? What professional development does NEAS offer? What's the difference between Quality Assurance and compliance? And many more!
Next session: March 06
Where: AAC Language Centre
An online course for management staff and marketing staff!
Promotion and Student Recruitment
When: 02 March 2020
Where: online
Don't know where to start with your Centre's promotion and student recruitment according to the NEAS Quality Assurance Framework? Join the NEAS Area E online course starting March 2, 2020. The NEAS Area E – Promotion and Student Recruitment course will be facilitated by NEAS Assessors for four weeks, then remain open until June 30 building an online Community of Practice (CoP). You will be working online with other NEAS members around Australia and South East Asia, working through real world scenarios in whole course and small group discussions. There are four modules to complete and you will earn a module badge for each of the four completed modules: Library, Café, Playground and Test. You will be able to earn a certificate from NEAS once you collect all four badges. Let's meet online in 2020 and continue our life long learning journey!

This workshop is open for NEAS Associate and full Members Only.
It is recommended to all professional staff and teachers who aspire to management and marketing positions.
NEAS Online Courses to be Refreshed in July
Have you registered for a NEAS online course that you have not yet completed? A reminder that courses must be completed before the 30th of June 2020 or your progress will be lost.
Make sure to complete the course by the 30th of June 2020, then request a certificate via the NEAS online portal.
Seeking to fill a position in your organisation?
NEAS Members can post positions on the NEAS Job Board at no cost
NEAS Endorsement News
Trinity College

Congratulations to Trinity College on achieving NEAS Quality Endorsement! Established in 1854, Trinity College was founded as a residential college of the Anglican church for University of Melbourne students. Since this time the college has expanded to include a theological school and more recently a university pathways college for international students transitioning to university courses and beyond.
La Lingua Language School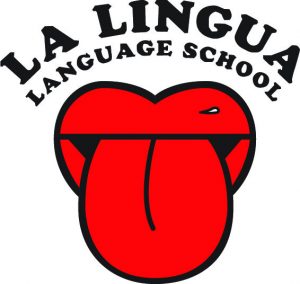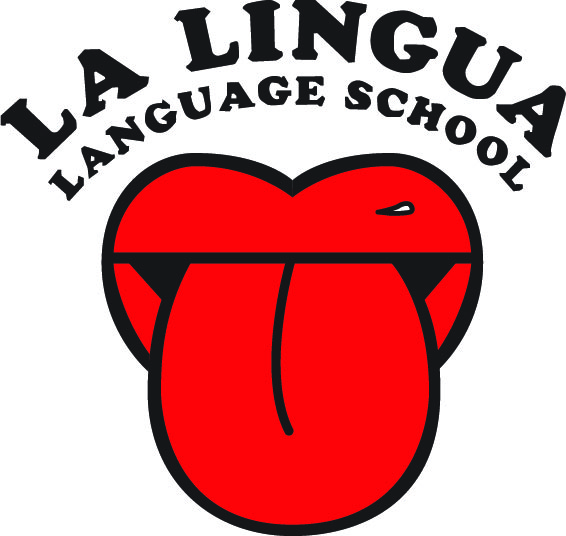 Congratulations to La Lingua Language School on successful completion of their recent NEAS Quality Review. The centre has created a number of opportunities that are embedded into their weekly and monthly schedule to ensure that all students are given the opportunity to extend their language learning outside of the classroom including participation in a large monthly "MeetUp" group that attracts more than 100 students, a weekly conversation class after school and a weekly free breakfast supplied by the centre with structured speaking activities. These events are popular with students and staff and create realistic and practical learning opportunities.