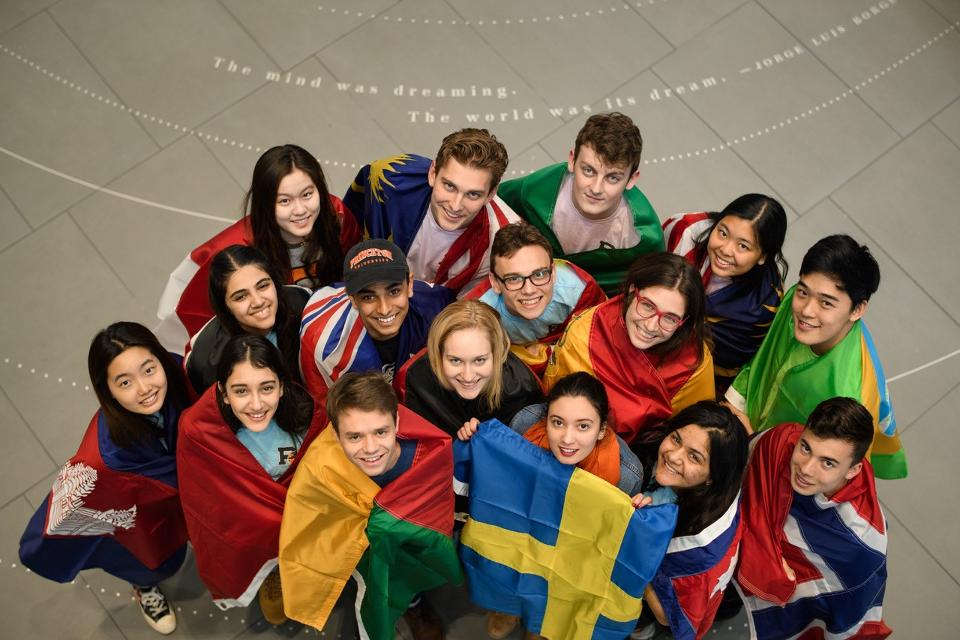 Students choose international study pathways for many reasons; to gain a credential from a top education institution, to get an edge when competing in the job market, to immerse themselves in a foreign culture, to acquire language skills or to learn about themselves whilst becoming independent.
No matter what the reason, the decision to leave one's homeland and live for an extended period of time in a foreign country is one of the biggest and most expensive decisions a student and their family may make in their lifetimes.
The choice of where to study and live is daunting for most families, especially when the destination's language and culture is so different from their own.
That's why 75% of international students, and over 85% of ELICOS students, choose an education agent to facilitate their Australian international study journey.
According to the Australian Department of Education in 2018, there are 6,878 active Education Agencies and 19,413 individual agency counsellors assisting overseas students to enrol at Australian education providers. Prospective international students looking to study English / ELICOS programs remain the most reliant cohort of students on Education Agents. 2019, Department of Education, International Education Agents, p2.
https://docs.education.gov.au/system/files/doc/other/international_education_agents-_overview_report.pdf
NEAS is the global leader in quality assurance in the ELT community and for over 30 years has promoted and supported quality education to benefit students, their families, teachers, professional staff and education agents across the industry.
NEAS has always supported and advocated for a quality experience throughout the students' international education lifecycle from initial recruitment to graduation and alumni engagement. We recognise that a quality recruitment experience is a vital first step in the students' Australian study journey.
Education agents connect students with providers and their courses. Agents benefit students and their families because they have up-to-date information on study destinations, providers and courses. They also assist in completing application forms, visa applications and finding suitable accommodation, easing the stress on families, and reducing the risk of making bad choices.
Providers also benefit from their relationships with education agents as they gain access to students from a range of established and emerging markets. Agents reduce the provider's burden in the recruitment and application phase of the student's journey by gathering documentation and preparing application forms.
Forging strong relationships with education agents gives providers reliable in-country representation and on-going student support, saving providers time and money.
The Australian Government recognises the important role that education agents play in recruiting and supporting international students in partnership with education providers. As part of the government's robust legislative framework, providers are required to monitor the agents they partner with to ensure that they act ethically, honestly and in the best interests of international students.
The National Code sets out a range of measures that providers are required to implement as a means of applying quality assurance measures to the conduct of the agents they partner with. The aim of these measures is to protect the enviable reputation of Australia' international education industry.
Given the large volume of agent-assisted student recruitment into Australian ELICOS programs, the quality of advice provided by education agents is critical, and the need for an industry-led approach to continuous improvement and stakeholder-driven quality assurance is becoming ever-critical.
NEAS demonstrates its ELT sector leadership in quality assurance by supporting providers in their quality assurance processes, including those related to education agents. This year, we have launched NEAS' Education Agent Endorsement, underpinned by a set of robust quality standards and based on our rigorous stakeholder feedback model of quality assurance.
Through a consultation process with Australia's education agents' peak body, International Student Education Agents Association (ISEAA), NEAS Education Agent Endorsement has been developed to support and enhance ISEAA's objectives and code of conduct by providing a quality assurance framework which aligns and complement's both ISEAA's and the Australian Government's quality assurance and regulatory requirements.
The COVID-19 pandemic has been the biggest disruptor our industry has seen. Everyone has been affected and we are witnessing major shifts in how we deliver quality educational programs and services. The pandemic has taught us that we need to be resilient and agile and this can only be achieved by working collaboratively with all stakeholders in our industry. By supporting education agents through a quality assurance process grounded by the notion of continuous improvement, we are supporting providers, their staff and their students, current and prospective.
Education providers are forced to pivot to new markets with new offerings as their tried and trusted ones are rapidly disappearing. More than ever, providers need to rely on quality educational agents to find new markets and offer new programs to existing ones.
NEAS' commitment to assuring quality educational courses and providers extends to the educational agents who play an essential role in building and fostering relationships between providers and their customers, the students.
Students and providers can feel confident that an education agent endorsed by NEAS is a trusted partner.
Written by Dr Patrick Pheasant, NEAS Chief Executive Officer
Department of Education, 2019, International Education Agents Overview
https://docs.education.gov.au/system/files/doc/other/international_education_agents-_overview_report.pdf