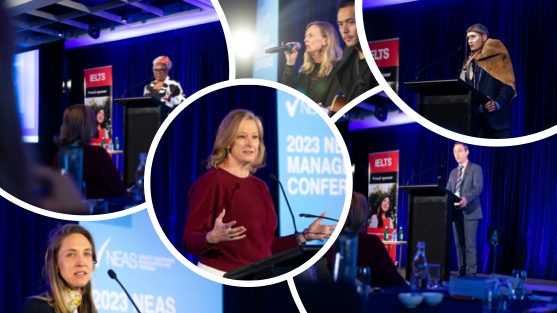 What a fantastic event this year's NEAS Management Conference turned out to be! Thursday's success was guaranteed from its opening with an authentic Welcome to Country by Elder Marc Merriman speeches from Councillor Emelda Davis, Karla Lampe from Study NSW and Brian Smith from IELTS.
Throughout the day, the line-up of presenters ensured there was something for everyone and the enthusiasm, sense of optimism and positivity never died down. This carried through into the evening's entertainment with Kikki Nicks, dinner and into the next day.
World Class Speakers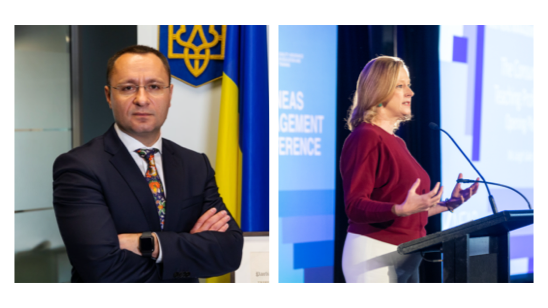 The opening plenary speaker Leigh Sales AM shared stories of her professional journey, which proved to be amusing, yet informative and was generous with her answers to questions and nuggets of advice on the theme of The profession, The Professional and Professionalism.
Our Closing plenary speaker, His Excellency Vasyl Myroshnychenko, closed our conference with stories about his English language learning journey and how he came to be where he is today. This enigmatic and confident speaker provided us with food for thought on how we should move forward in helping our colleagues in the ELT community overseas.
Exhibition Excellence​​​​​​​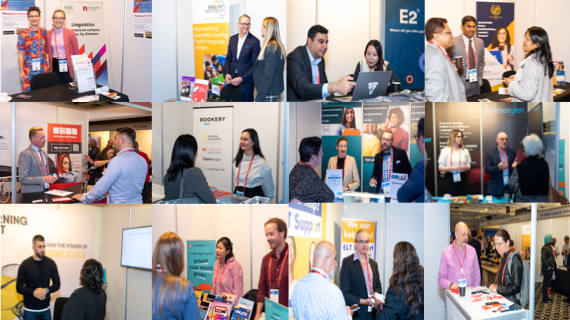 The atmosphere in the exhibition space was electric as Delegates flitted from one exhibitor to another to hear about their latest services and products. We are extremely grateful to our 2023 conference exhibitors and sponsors: IELTS, Learning Vault, Pearson, PeopleCert, Study NSW, UTS College, ELT Support, Bookery, Cambridge University Press & Assessment, Macquarie University Department of Linguistics, English Australia, Duolingo, ETS TOEFL, OET, Holmesglen English Language Centre, TPL Education, E2 and Language Fuel.
THANK YOU!
The Virtual Experience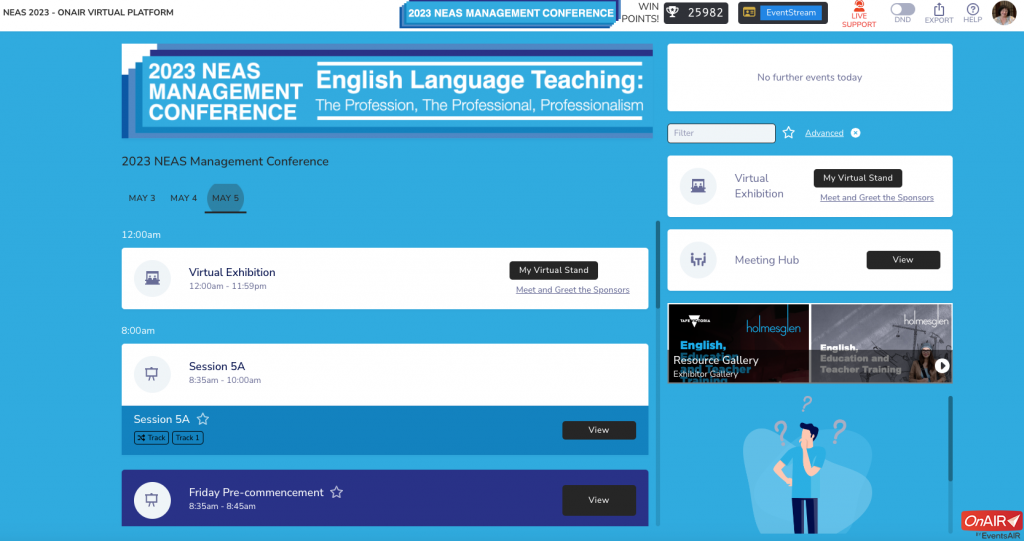 This year saw 1000 participants register for the conference online and we were thrilled to host delegates across Australia, Thailand, Vietnam, Bangladesh, Cambodia, China, Canada, India, Indonesia, Iran, Italy, Japan, Malaysia, Myanmar, Philippines, Singapore, Tanzania, Uruguay and the USA. The online platform provided live access to all speaker sessions, a virtual sponsor exhibition, meeting hub for delegates and plenty of additional content.
Please note: All videos from the conference will be available to conference registrants until 30 June, 2023 on event On Air, then to everyone including the general public from 1 July 2023.
2023 Awards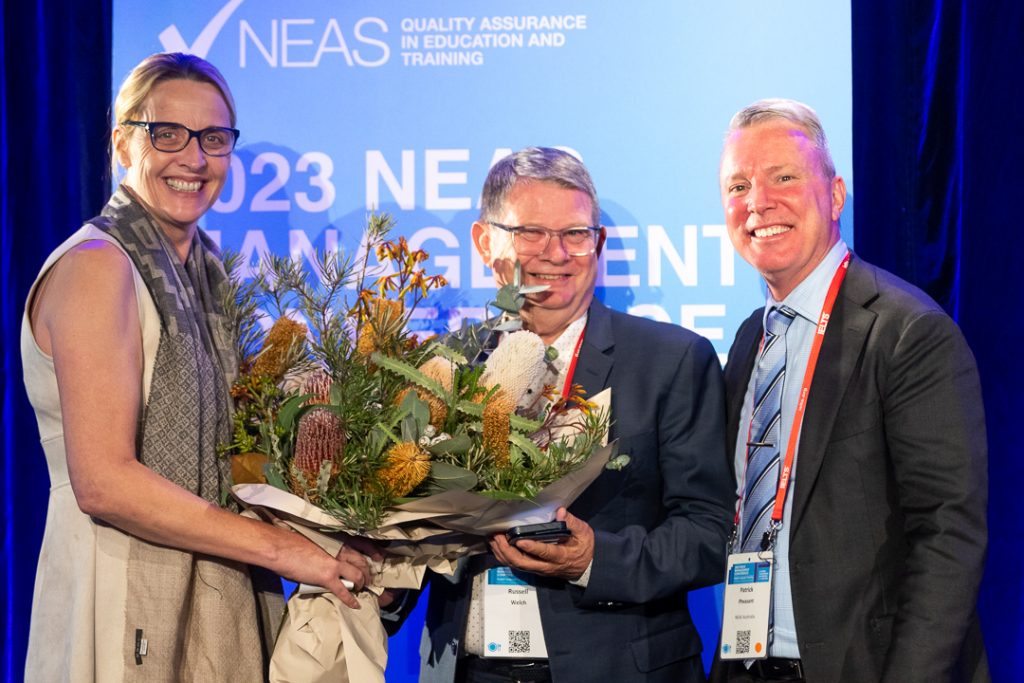 This year, awards based on excellence in Quality Assurance were presented across seven categories:
Quality Provider Award – New Member
Quality Product / Service Award
Online Delivery Award
Quality Education Agent Award
Master Practitioner Award
25 Years Quality Commitment Award
Culminating in the most prestigious award the NEAS Life Member Award, which went to Mr Russell Welch.
Congratulations to all the winners!
The NEAS team thanks you for your support!​​​​​​​
On behalf of the NEAS team, Quality Assessors, Board and Advisory Council, thank you to all of our members that attended the conference. We are proud to serve the ELT community and we can't wait to do it all again in 2024! Plans for next year's event are already underway, so stay tuned for further announcements.
May 2023