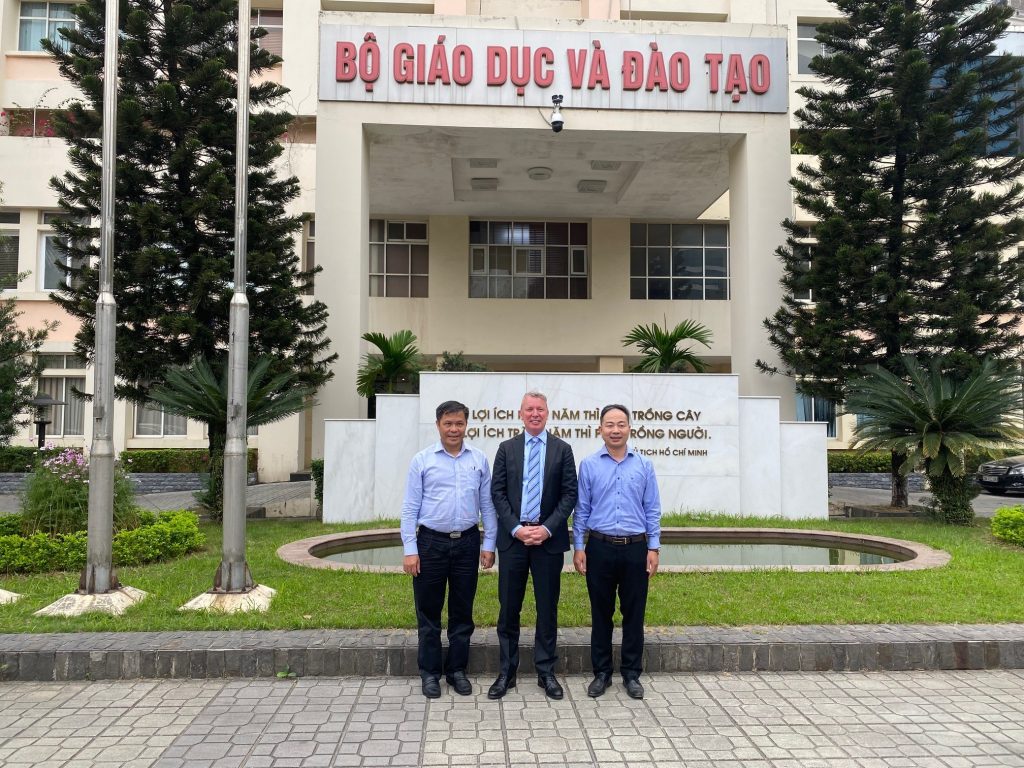 NEAS CEO, Dr Patrick Pheasant, visited NEAS Member Centres in Hanoi, Vietnam, during a recent tour of the country in November, to progress strategic dialogues with the Ministry of Education and Training, the Vietnam Education Quality Management Agency, and the Australian Embassy. During this trip, Patrick's also arrived in Singapore as a guest speaker at the Asia-Pacific Quality Network Annual Academic Conference.
We take this opportunity to congratulate the following ELT Centres for their continued commitment to aspirational quality assurance standards and for their demonstrated excellence in delivery of English language programs in Vietnam:
Vietnam USA Society English Centres (VUS) – Hanoi – Nguyen Luong Bang, Golden Palace, and CTM Branch Campuses;
RMIT University Vietnam – Hanoi City Campus; and
Australian Centre for Education and Training (ACET) – Ngoc Khanh Campus, Hanoi
The Centre staff were invariably warm and welcoming at each site. Key members of the leadership teams demonstrated a solid understanding of quality assurance processes and mechanisms. Each Centre took great pride in their commitment to excellence and prominently displayed the NEAS logo on their campuses. The classrooms were clean and well organised. In structured discussions about future strategy, the Centres were commended for their dedication to teacher training and ongoing professional development for teachers and academic managers.
Onsite Visits and Management Meetings are integral to the ongoing Quality Review cycle. Management Meetings cover key areas of the NEAS Quality Framework as well as areas of significance for the ELT Centre. Following the Management Meetings, a succinct report is delivered to the Centre, which identifies notable areas of strength and presents suggestions for continuous improvement. In addition to planned meetings, NEAS also conducts unscheduled visits from time to time.
December 2022