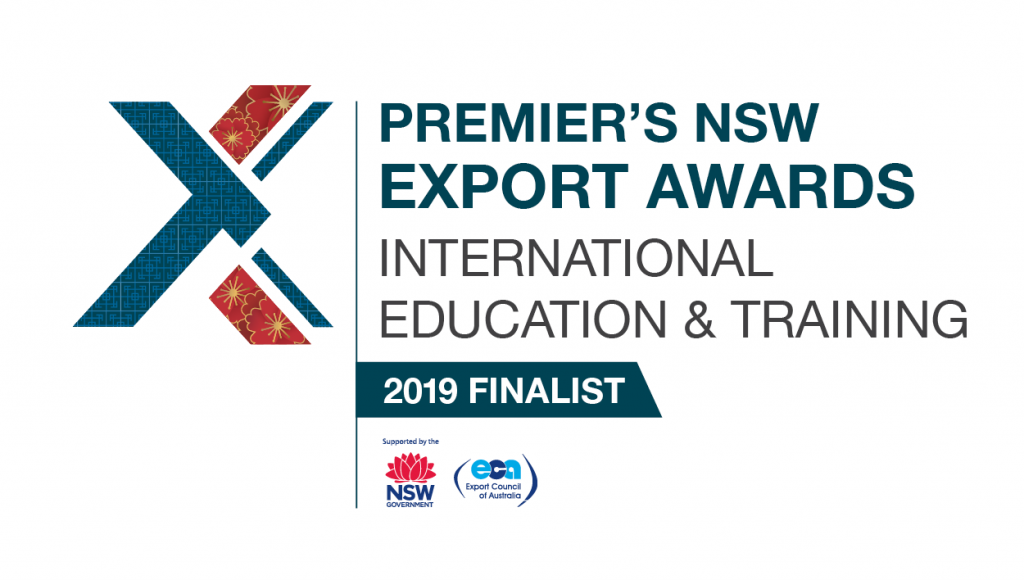 NEAS is excited to share that we are a finalist in the International Education and Training category of the 2019 Premier's NSW Export Awards. The Awards honour Australian companies engaged in international business who have achieved sustainable growth through innovation and commitment.
NEAS is proud to be recognised for its contribution to Australia's International Exports through supporting quality assurance in ELT in international schools around the globe. NEAS advances education by providing quality assurance for everyone in the ELT community, including schools and educators located offshore. NEAS' expertise and innovative approach to quality assurance has enabled it to offer its high standards in service and support to providers looking to work with Australian providers. Winners will be announced on 16 October 2019.
Super Early Bird Tickets are now available!
We invite you to share your transformational journeys at the 2020 NEAS Management Conference.
What transformational journeys have you seen or experienced?
How can we harness the power of journeys in creating and maintaining sustainable futures in education?
Transformational Journeys through Communities of Practice
NEAS is providing opportunities for Academic Managers, Coordinators and other ELT Professionals to connect with others who share common interests in particular areas of our industry with the aim of addressing current issues, improving skills, and learning from each other's experiences.
The 2020 Conference is hosting these Communities of Practice:
Schools
Online and Blended
ELT Qualifications
Education Agents
Foundation
Plenary Speaker – Saroo Brierley
After living on the streets of Calcutta for 3 weeks by himself, Saroo was placed in a local orphanage before being adopted by an Australian family. He grew up with his new parents in Hobart, Tasmania for the next 25 years. But he was unable, and unwilling, to forget the land of his childhood.
Determined to rediscover his past, he embarked on a virtual odyssey of his homeland and, after many hours pouring over Google Earth, armed with only the images etched into his memories as a 5 year old, he managed to recognise his home town, and track down his mother.
Their reunion in 2012 made headlines across the world, and his full story is recounted in his #1 international bestselling autobiography, A Long Way Home.
The film Lion, based on his autobiography was released in November 2016 and nominated for four Golden Globe and six Academy Awards. The film stars Nicole Kidman and Dev Patel.
Saroo's is a remarkable and touching story of survival and sheer determination.
Professional Development
NEAS Endorsement News
Academy of English
UIG English
QIBA Brisbane