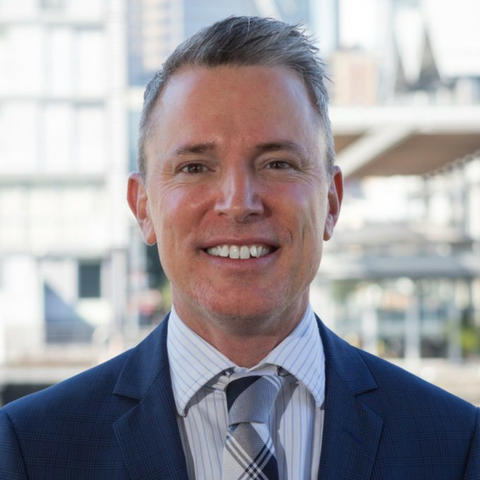 Dr Patrick Pheasant, CEO, NEAS Australia
NEAS Turns 30 Years Old!
Happy New Year! Thank you to everyone for your support throughout 2019. On behalf of everyone at NEAS, we look forward to working with you throughout 2020. The year has started with several new initiatives from NEAS, some of which I would like to share with you.
This year NEAS Australia will celebrate its 30th year of operations. As part of the celebrations, NEAS will be showcasing ELT providers who have shown continuous commitment to independent, reliable, rigorous and specialist Quality Assurance for English Language Teaching. This year we will award providers who have been with NEAS for 30 years (as well as those who have shown continuous commitment to Quality Assurance for 25 years, 15 years and 10 years) at the NEAS Management Conference at Doltone House in Sydney 6-8 May 2020.

The conference will be opened by Mr Saroo Brierly, author of the book and movie "Lion".  The film, based on his autobiography was released in November 2016 and nominated for four Golden Globe and six Academy Awards, stars Nicole Kidman and Dev Patel. Highlighting the conference theme of Transformation Journeys in Education, Saroo's journey is a remarkable and touching story of survival and sheer determination.

We are also featuring international speakers this year, including Professor Peter O'Connor from University of Auckland and Dr Alexander Nanni from Mahidol University International College, Thailand. The BlackTies – Sydney's premier professional magician group – have been booked for the Gala Dinner to wow and entertain you! There are some special announcements to follow about new social events, so make sure you read the NEAS News when it comes out later this month!

The 2020 NEAS Management Conference will again include pre-conference workshops showcasing the fantastic work our member centres are doing. These workshops fill up fast, so make sure you register early to avoid missing out. We will be adding smaller intimate workshops focusing on developing Communities of Practice for Online and Blended Learning, ELT Qualifications, Education Agents and High School Preparation Programs. The high quality and innovative exhibitors will showcase their products and services for participants and a Vox Pop Media Booth will be available to record your experiences during the fun and extensive conference social events.
Early Bird tickets are available for the conference until the end of January 2020.
NEAS announces new Board Chair
At the end of last year, NEAS Australia announced that Chair of the Board of Directors, Ms Denise Taylor, will be stepping down from the role at the end of this year. Ms Tanya Buchanan, currently serving on the NEAS Australia Board, has been appointed to the position, effective 6 February 2020.
The appointment of Tanya as Chair was the unanimous decision of the NEAS Australia Board of Directors. Tanya has been a NEAS Director since June 2019 and has made an outstanding contribution to date. Tanya brings a wealth of experience, having worked in the not-for-profit sector for most of her career. She is the current CEO of the Thoracic Society of Australia and New Zealand and has also served on multiple boards. She is currently Deputy Chair of the Asbestos Diseases Research Foundation.
In Denise's time as Chair since 2012, NEAS Australia has grown significantly thanks to Denise's carriage of the Board, her support for NEAS committees and staff and her commitment to Quality Assurance.  I would like to thank Denise for everything she has done for our organisation and our community.
After handing over to Tanya, Denise will remain on the Board as a Director and continue to work closely with other NEAS Board members, Christine Bundesen AM, David Yoo, Heather Thomas, Katherine Olston and Dr Jim Langridge. More information about the NEAS Board can be found here.
Click here to see the Press Release.
NEAS announces expanded Advisory Council
From 13 February 2020, NEAS will expand its Advisory Council to include nine new members, creating a wider reach for information sharing, expert advice from members and a revitalised channel for two-way communications between the Board and our industry. Please join me in welcoming Jakki Postlewaite, Director of Studies at Avalon College, Jason West, Director of Studies ELT at UTS INSEARCH, Nicki Blake, Director of Studies at Perth Kaplan International Languages, Dr Alexander Nanni, Director at Mahidol University International College, Michael Bos, Director International at Moreton Bay College, Natalie Dipsellas, Academic Manager at Academy of English, Dr Pamela Humphreys, Macquarie University International College and English Language Centre, Youngeun Song from Australia Pacific College and Kit Perry from Townsville International English College. These members join Ivano Buoro, Rosa Park, Heidi Reid and Visal Sou on the council. David Hill from ELT Support Services was nominated as Convenor for the Council and I look forward to working with David and the Advisory Council throughout 2020. For more information about the NEAS Advisory Council or to contact the Council directly, please see here.
Advocacy for Quality Assurance in ELT
Following up on last year's release of the NEAS Report: Mapping the ELT Landscape, available here for download, NEAS will be undertaking several research activities throughout early 2020 to advocate for independent and specialist Quality Assurance in English Language Teaching (ELT). This includes release of reports on quality assurance for ELT providers, Education Agents and Foundation Programs in Australia. We have begun surveys and other data collection from both NEAS members and non-members in Australia to identify and exemplify ongoing best practices in quality assurance within these product and service areas. If you would like to participate in this research or have a best practice you would like to share, and haven't yet been contacted by our research team, please contact me directly. Data from these reports will be shared with regulators, government agencies and industry stakeholders.
Professional Development and Support for NEAS members
NEAS Australia will continue throughout 2020 to offer high quality professional development aimed at improving quality assurance in English Language Teaching. These valuable workshops, online professional development and webinars will focus throughout the year on the NEAS QA Principles and cover exciting new topics such as Engaging 21st Century Learners, Staffing Toolbox, Quality Assurance 101, Getting the most out of your NEAS membership, Transformation in English Language Teaching (ELT) and Empowering the ELT Ecosystem. New online courses to be released in the first half of 2020 include Administration, Management and Staffing and Promotion (Feb 2020) and Student Recruitment (Mar 2020). These workshops and training are complemented by our Career Advice for teachers and managers, Assessment of Qualifications for teachers, our consultancy service for organisations, NEAS Assist. Most of these services are free or low cost for NEAS members, so please avail yourself of our support services.
If you would like to host workshops or meet us at any of these events, please contact us at neas@neas.org.au