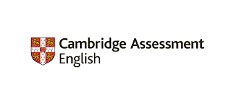 Congratulations to Cambridge Assessment English! 
NEAS is honoured to have assessed and endorsed C1 Advanced in the category of Quality Products and Services (Area K). The Quality Principles of Area K focus on these features of the target Product and Service: its underlying research; its fulfilment of purpose; its processes for maintaining quality; its uniqueness and innovation; and its contribution to the ELT community. See here for detailed information on Area K of the NEAS Quality Assurance Framework. 
Cambridge C1 Advanced is a high stakes test approved by the Australian Government Department of Home Affairs as proof of English language ability for Student visa applications and other programs, including Temporary Graduate, Skilled, Former Resident, and Work and Holiday visas. C1 Advanced is also recognised as proof of high-level achievement in English by many employers, Higher Education Institutions and government departments around the world. Developed by Cambridge Assessment English, a not-for-profit department of the University of Cambridge, the exam is purpose designed to assess candidates at C1 level of the Common European Framework of Reference for Languages (CEFR). Formerly known as Cambridge English: Advanced – CAE, C1 Advanced is the result of over 30 years of academic research, trialling and the careful incorporation of feedback from all stakeholders.
C1 Advanced test is globally renowned. The trialling of exam materials with a wide range of students helps ensure accuracy, fairness and appropriateness of content. Continuous collation of user feedback from around the world enhances further the test and its delivery. Cambridge Assessment English regularly reviews and develops the test, in line with stakeholder feedback and technological developments. The test provides candidates with certified results.
January 2023