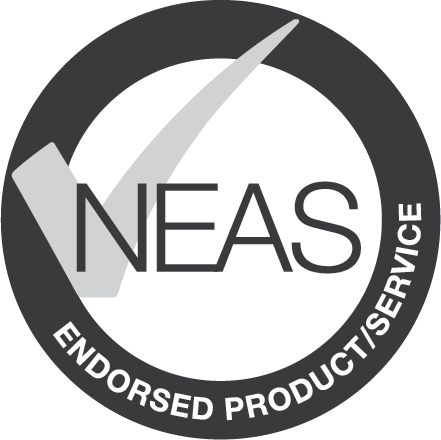 Endorsing ELT (English Language Teaching) products and services with NEAS Australia can bring advantages and credibility to such offerings. NEAS already endorses a number of different high-quality products and services that benefit the English language teaching community. These include testing, to online courses, publishing and research services and technology and training.
Endorsing products or services with NEAS signifies that they have undergone a thorough evaluation and meet the high standards set by NEAS. NEAS endorsed products and services are assessed against quality area K of the NEAS quality assurance framework, which include the specific principles:
· K1: Development of the product or service is underpinned by substantial research
· K2: The product or service effectively fulfils its purpose
· K3: Processes are in place to maintain the quality of the product or service
· K4: The product or service demonstrates unique elements and innovation
· K5: The product or service contributes to the advancement of education, specifically English language teaching and cultural development in the community.
Endorsed Products and Services are featured on the NEAS Products & Services webpage, receive the Endorsed Product & Service badge and become part of the NEAS quality ELT community. The advantage for the organisation is that the badge can be shared and used for marketing on the organisation's websites, business cards and brochures. Brandishing the NEAS tick allows organisations and/or individuals to stand out from the crowd.
Once a centre has endorsed a single or multiple Products and Services, the centre will have access to professional development for all staff at NEAS Online which has over 150 courses Webinars and Masterclasses. Membership benefits also include promotional opportunities for advertorial, for space on the NEAS News subscription, and membership-priced tickets to the NEAS Management conference.
In short, endorsing ELT products and services with NEAS brings the benefits of quality assurance, industry recognition, competitive advantage, networking opportunities, and access to professional development and support, making it a valuable choice for any business seeking to establish credibility and expand their reach in the English language teaching market.
July 2023