Professor Peter O'Connor is an internationally recognised expert in researching and making applied theatre and drama education. He has created theatre in prisons, psychiatric hospitals, earthquake zones and with the homeless. He was the founding director of Everyday Theatre, a national theatre based education programme focusing on the prevention of family violence and child abuse.
Following the series of earthquakes, his work in Christchurch schools led to both UNESCO funded research and program development, and the development of the Teaspoon of Light Theatre Company. In 2012 he was named the Griffith University School of Education and Professional Studies Alumnus of the Year. Peter's most recent research includes multi and interdisciplinary studies on the creative pedagogies and the arts, the nature of embodied learning and the pedagogy of surprise.
In 2019, a play he directed with the Hobson Street Theatre Company (New Zealand's only theatre company for people who are or have been homeless), won the Arts Access Creative New Zealand Community Arts Award. He has continued his work at the Museum of Contemporary Art in Los Angeles with the Skid Row Housing Trust.
Peter supervises Doctoral and Masters students using arts based methodologies with a social justice focus and is an experienced supervisor of the PhD with creative component.

Celebrating our ELICOS Winners
NEAS Endorsed centres have a lot to be proud of. Each of the finalists of the 2019 NSW International Student of the Year awards in the ELICOS category are currently studying at a NEAS Endorsed centre. Daniel Carpentier (TAFE NSW), Sergi Toda Galan (International House) and Maram Magdi Abdelaziez Mohamed (University of Newcastle), joined the NSW Premier and distinguished guests to celebrate their wonderful achievements at Government House on 2 October.
The Victorian International Education Awards, celebrated on Monday 25th November, also recognised personal and community achievements of four NEAS Endorsed Centre finalists, Ana Llorente (Impact English College), Jenny Duque (Impact English College) and Davor Nozinic and Manami Yoshioka (both from Languages Across Borders).
NEAS is proud of the outstanding contributions these students are making to their local communities as they undertake their ELICOS studies.

Pre-Conference Workshops Announced!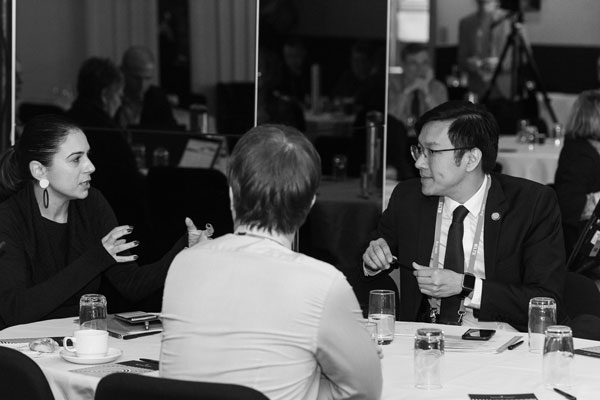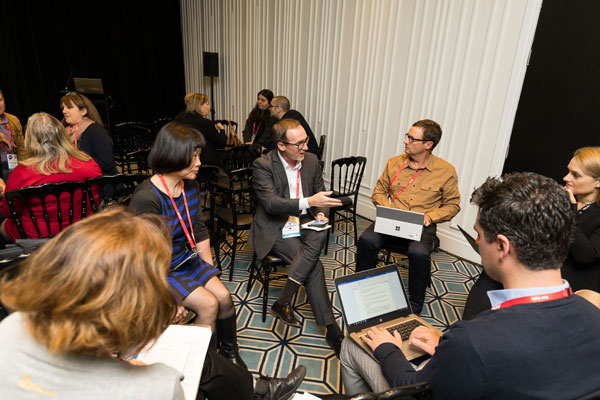 Our first workshops that have opened are:
– Engage Your Brain
– Quality Assurance 101 – Getting the most out of your NEAS membership
– Transformations: from teacher to manager
– Courageous Conversations
What's new at the 2020 NEAS Management Conference?
So, you're wondering what's going to be new at the 2020 NEAS Management Conference? Here goes: VOX POP, NEAS' 30-year Celebration and Communities of Practice!
Vox Pop: The NEAS VOX Pop will be located in a prominent space at the 2020 NEAS Management Conference and will feature short interviews about transformative experiences, trends and journeys in the ELT industry.
NEAS 30 years celebration: We're excited to be celebrating our 30-year anniversary in 2020, so this will be a conference with a lot of pizzazz and excitement along with our outstanding speakers, workshops, activities and events.
Communities of Practice: Participate in one of our Communities of Practice at the 2020 NEAS Management Conference. Share your ideas, learn from your industry peers and spread the passion for your profession.
Don't miss out! Contact us if you would like to participate or sponsor.
Click here for more information on the conference
NEAS Job Board
Do you have a vacant position in your organisation? NEAS Members can advertise on the NEAS Job Board at no cost. This is an easy and effective way to create greater exposure for both the advertised position and your organisation.
NEAS Professional Development
QLS Workshops 2020 Registrations are now open!
Registrations for workshops for Teachers, Academic Managers and ELT Professionals are now open for 2020!
What is the Quality Learning Series?
The NEAS Quality Learning Series workshops are designed to provide professional development to both ELT teachers and managers using expert advice based on the Quality Assurance Framework.
Workshops are three hours in length and conducted at our member centre locations around the country. NEAS QLS workshops are free for all staff of Quality Endorsed Member Centres and Associate Members.
Quality Assurance 101; Getting the most out of your NEAS membership.
When: 06 March 2020
Where: AAC Language Centre, Sydney
Registrations for workshops for Teachers, Academic Managers and ELT Professionals are now open for 2020!
What is the Quality Learning Series?
The NEAS Quality Learning Series workshops are designed to provide professional development to both ELT teachers and managers using expert advice based on the Quality Assurance Framework.
Who exactly are NEAS and how does your membership benefit you? Meet one of our friendly and industry-expert NEAS Quality Assurance Assessors and get answers to all the questions you always wanted to ask, including: What's the best way to prepare for a NEAS visit? How can I get the information I need from the NEAS website? What templates & forms are useful for me? What professional development does NEAS offer?
What's the difference between Quality Assurance and compliance? And many more!
Industry News
ELT Community of Practice at AAED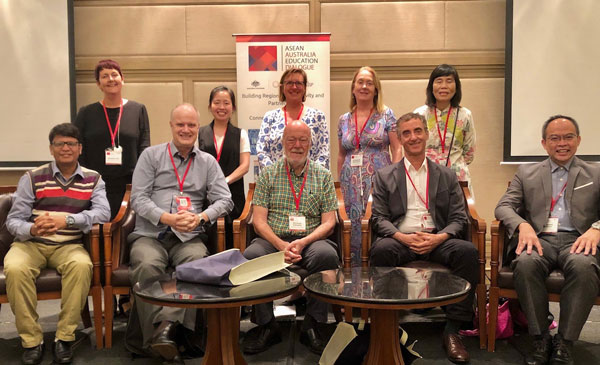 The ASEAN Australia Education Dialogue (AAED) held recently in Penang, Malaysia, brought together regional thought-leaders, government and business representatives, institutions, teachers and students to discuss sustainable international education partnerships between ASEAN nations and Australia. NEAS' General Manager, Ana Bratkovic, facilitated a panel and workshop which focussed on strengthening quality assurance in ELT centre management in ASEAN and Australia. Representatives from NEAS Endorsed centres, ACE (Cambodia), ACU (Sydney), RMIT (Vietnam) and UTS Insearch (ASEAN, China and South Asia) joined experts from the Cambridge Assessment English and National University of Singapore to explore best practices in quality assurance and teacher development.

QALEN SYMPOSIUM 2019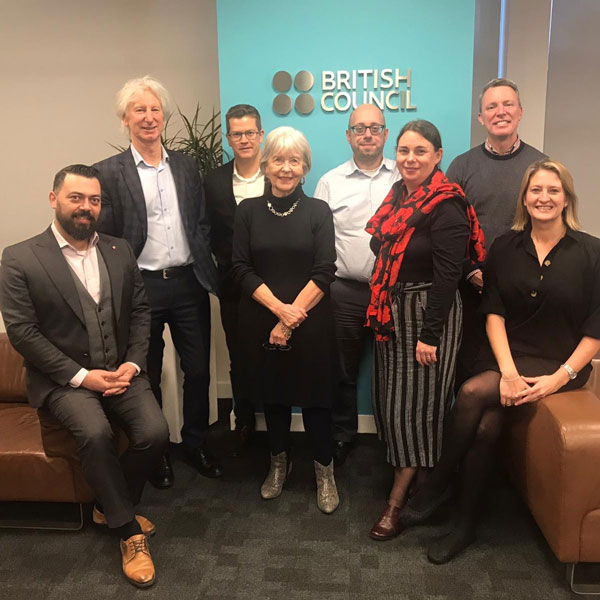 During November, QALEN members attended an enjoyable and successful annual conference, held at the British Council facility in Manchester. Hosted by the Accreditation Body for Language Services (ABLS) and Accreditation UK, the event further developed the collaboration of the world's leading English language quality assurance bodies on a number of major projects.
NEAS Endorsement News
IH Brisbane

Congratulations to IH Brisbane – ALS on another successful year of NEAS Quality Endorsement. The IH Brisbane (ALS) teacher CORE was a stand-out element of the recent Quality Review Visit. CORE encourages reflection, engagement and peer support in the Academic team. Staff performance and development processes occur in a cycle which provides a structure for appraising performance, and developing and refining practice, and additionally offers a financial incentive for staff members displaying above standard actions and qualities.
E2 Language

Congratulations to E2 Language on successful completion of their 2019 Quality Review. E2 Language is an innovative start-up company operating from South Yarra, Melbourne. The last three years have seen a period of rapid innovation and development of online English test practice. The E2 Language course authoring software enables tailored lessons that can be altered according to student feedback. Development of lesson content and learning strategies is an ongoing, fluid process.
Evolution English Language Centre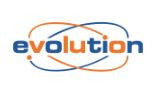 Congratulations to Evolution English Language Centre on achieving NEAS Quality Endorsement! Evolution English Language Centre is a private provider, occupying premises in an excellent position opposite Sydney Town Hall. Evolution English Language Centre currently offers General English with plans to add 'English for Hospitality' to scope in order to suitably prepare students intending on completing one of the popular hospitality courses offered at Evolution Hospitality Institute.