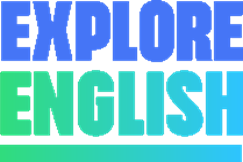 NEAS Congratulates Explore English on a Successful Quality Review Activity!
Situated in the heart of Melbourne CBD on the iconic Collins Street, Explore English attracts students from Colombia, Thailand, Brazil, China, Korea, Japan, Turkey and Italy.
One of the key factors contributing to the institute's success is its commitment to fostering a friendly, collaborative, and supportive environment. Transparent communication channels have facilitated seamless interactions between staff, students, teachers, and management, creating a strong sense of community. The commitment to student well-being and overall development was evident in the provision of engaging weekly extra-curricular activities and the support offered by an experienced Student Welfare Coordinator.
Explore English is committed to offering additional learning opportunities to its students with daily extra classes including themes such as Culture Club, Game Hour, Aussie English and Short Stories Club. Additionally, the College provides students with the opportunity to take courses in 'Barista Basics' and 'Responsible Service of Alcohol'.
Students reported being happy with their courses, teachers, and extra support services available at the College. Teachers enjoy the multicultural classes and the friendly school environment.
August 2023