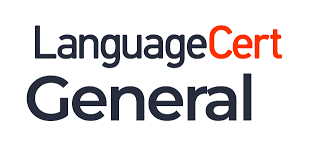 Congratulations to LanguageCert on achieving quality endorsement with NEAS in the category of Quality Products and Services. 
LanguageCert General and Academic Tests were developed through extensive research and stakeholder feedback. Government initiatives, labour market analysis, and input from employer groups and educational stakeholders have all contributed to the test's creation. Subject matter experts and test-taker feedback have played vital roles in shaping LanguageCert's General and Academic tests. The guidance of academic boards and advisory bodies, along with contemporary research in language acquisition and communicative competence, has been taken into consideration. The result is a set of test items that reflect authentic contexts in everyday life, workplace settings, and academic environments, making LanguageCert's exams reliable measures of language proficiency.
LanguageCert offers security-laden tests both through their own online live proctored delivery platform and through a secure high-stakes test centre network in over 110 countries. The speaking component stands out for its stress-free atmosphere, facilitated by friendly assessors and well-designed sequence that allows test takers to begin with personal questions before transitioning to more formal aspects of the test. Test takers can expect a well-designed and well-structured online assessment featuring a rich variety of activities within each component, providing a comprehensive and robust test experience.
August 2023