The global ELT community is a vibrant and colourful space with highly differentiated providers and unique online offerings for students learning English. Centres wishing to showcase and seek recognition for their unique and innovative online courses can apply for NEAS Online Course Endorsement.
After the success of the NEAS Health Check for Quality Area H – Online Delivery, some members have extended their continuous improvement activities in this area by applying to have their remote delivery models Quality Assured by NEAS. As a result of this initiative, we have introduced the Endorsed Online Course badge. This is a unique badge to share with the ELT community and demonstrates commitment to quality.

Master
Practitioner in ELT
This course is for the ELT professional who is working, teaching or studying in the ELT field and has gained considerable experience in applying quality assurance principles in their professional practice. NEAS has launched its Capstone course, the Master practioner in ELT. The course will utilise both the knowledge and experience of the student, while referring to the Quality Framework and Core courses.
Enrolment is available to individuals who have completed all NEAS Core Courses and one Specialisation, are employed by a NEAS endorsed centre or are an associate member of NEAS. The course comprises the completion of a capstone project.
Accessing NEAS Online
In July NEAS Launched the NEAS Online Suite. The suite of courses include catch-ups from some of our webinars and workshops and a set of core courses, based on the NEAS Quality Assurance Framework. Members can access NEAS Online for FREE.
NEAS Endorsement News
Endorsement of Charleston English
NEAS congratulates Charleston English on achieving Quality Endorsement. Charleston English is a small, new English Language college in Brisbane, which is part of the Times Education Group. The Centre offers a General English program from Beginner to Advanced and facilitates Direct Entry from ELICOS into VET programs offered by fellow Times Education colleges. Excellence was demonstrated in terms of support for student well-being and welfare during the coronavirus pandemic.

Congratulations to VETA Education on becoming one of the first Education Agencies to achieve NEAS Quality Agent Endorsement! Earlier this year, NEAS expanded its quality assurance services to agents, in order to address the perceived need for an industry-led approach to stakeholder-driven quality assurance and ongoing continuous improvement.

Applying the well regarded NEAS tick to Education Agencies demonstrating quality in their services against a set of Quality Standards will address several gaps in the industry. The Endorsed Education Agent initiative aims to improve industry capacity, encourage best practice, deliver greater customer (student, parent and provider) satisfaction, and enhance the safety and experience students receive from undertaking their academic qualifications in Australia.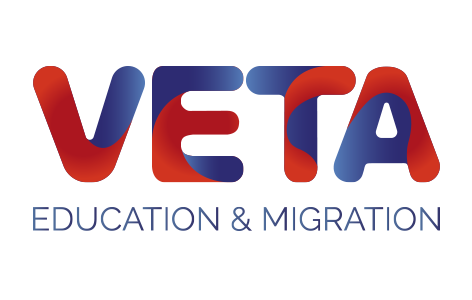 Professional Development
Education Agents Community of Practice
When: August 21
Where: Online
Education agents connect students with providers. Over 80% of ELICOS students in Australia are recruited through an education agent. NEAS recognises the value that quality agents bring to the student experience by endorsing quality education agents. You are invited to this workshop which showcases NEAS Agent Endorsement. Hear how NEAS Agent Endorsement works and the value that NEAS Endorsement brings to agents, providers and most importantly, the student.
Peer Observation Toolbox
When: August 26
Where: Online
Teachers provide the richest source of professional development amongst peers. Self-reflection and peer observation are the most effective, yet often dismissed quality processes that Academic Managers should facilitate in their centres. This webinar provides tools, tips and templates to support Academic Managers harness this rich source of expertise.

Aligns to Quality Area D
Have you seen the new NEAS ELT Professional Listing yet?
We would like to highlight ELT professionals that complete parts of the NEAS Online Suite.
Our first one we would like to highlight is Vanessa Newbery who completed the NEAS Core Courses recently and the School Preparation Specialisation.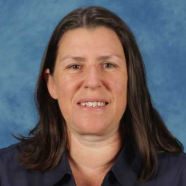 Vanessa works for Hills Language College.
She can be viewed on our ELT Professionals listing here.
We will look to highlight other professionals every NEAS news.