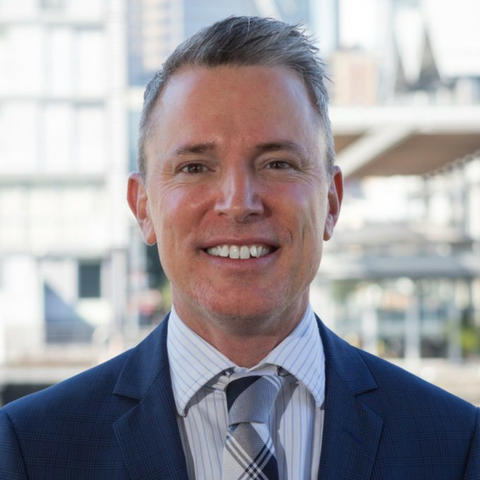 Dr Patrick Pheasant, CEO, NEAS Australia
The Online Delivery of Australian English Language Teaching must also be a Gold Standard Experience for Students
With the impact of COVID-19 still reverberating through our society and economy, the English Language Teaching community in Australia is striving to continue to be able to deliver high standards of learning in a fast-changing environment.
It's already a huge challenge for students to leave their homes and families behind and come to a country where they do not speak the language, to acquire an education, and often take steps to improve their English skills after hours, commonly at their own expense.
To then find themselves stranded here, under lockdown, and unable to complete the education and training they came here for must be terrifying.
English Language Teaching is a vital component of the educational infrastructure of not just institutions that deliver education to international students in Australia, but industry and government as well. And being forced to take English Language Teaching out of classrooms and move online presents great challenges for us all.
NEAS is the Global Leader in Quality Assurance for the English Language Teaching Community, quality assuring English language teaching provision across higher education, vocational education and training, high school and independent ELICOS providers. We've always advocated that the delivery of world class English Language courses needs that essential face-to-face component. But with so much riding on keeping our nation's labour markets moving, we need to pivot and adapt to the landscape.
Shifting to online delivery platforms is required to maintain normality during these extremely difficult times. So, it's vital that we have the standards and agreed principles in place to ensure that students get the education they are deserving of from our delivery partners.
No one can be certain when social distancing and travel restrictions will be lifted, and it's folly to speculate, we simply have to adapt to the situation at hand.
Without an English Language Teaching offering, we risk grinding Australia's economy to a halt. With almost 700,000 international students in our country right now, the provision of these services is paramount. Even as different States and Territories slowly recover from the last five months of disruption, we know that the risks of further outbreaks of novel diseases are not going away, and that the science on the best way to manage them is settled, and future disruptions are all but inevitable. Australia has shown enviable resilience to the worst impacts of COVID-19, but that's because we've taken swift, albeit disruptive action, and we must be prepared for more of the same.
NEAS has developed quality standards for online delivery (supported by our strategic documents) that emphasize that providers mindfully centre the student experience in everything they do, that learning and assessment procedures are suitable for online delivery, that learning resources and technology are appropriate and that online delivery is supported through integrated reporting systems.
What we don't want to do is short-change students who have their courses moved online. We've already seen in recent weeks worrying reports of international students who've already paid for courses finding out the education they'll be receiving is not what they signed on for. NEAS, as the Global Leader in Quality Assurance for the English Language Teaching Community, is committed to monitoring these reports closely and working with Government and industry regulators to ensure they're investigated.
In recent years, there has been an explosion in numbers of international students coming (with preference) to our shores to receive the highest standard of education. This boost has seen unscrupulous service providers jump into the sector with dollar signs in their eyes. We need to start treating the experience of international students with the same rigour and care for holistic outcomes that we do those of the children of our own citizens, who move through heavily government regulated education systems.
With enrolments on the decline due to travel restrictions, what we don't want to see is international students being left out in the cold. There's no doubt that some businesses in our sector will have to change their course delivery structure. NEAS is committed to representing the interests of students as this happens and advocating to ensure that the courses that are delivered meet the same high standards of the teaching that occurs in classrooms.
In recent weeks, we've been engaging with our members and surveying teachers and students on online delivery, to identify best practices and potential issues as we move into the next phase of the pandemic. In order to more fully understand this phenomenon, NEAS prepared an Online Health Check activity, assisting English Language Teaching Centres to evaluate and reflect on their response to establishing online delivery and plan for continuous improvement. The Health Check was a self-review activity comprising a series of questions aligned with the NEAS Quality Principles of Area H: Online Delivery. The Health Check was completed in two stages. Stage one required responses from a representative of the Centre, defined in this report as the Manager/Director while stage two engaged teaching and professional staff as well as students in the review process. This initiative placed a spotlight on our Quality Standards for Online Delivery, to help our community respond to the changing conditions. The outcome of the Online Health Check for the Industry is presented in this report.
There are going to be profound changes to our society in the wake of this pandemic and the biggest are going to be in how we work and learn. It's important that we endeavour to disallow these changes to affect the quality of service delivery in any sector, but especially in education.
Shifting to online learning models shouldn't be taken advantage of by providers to reduce industry overheads, cut costs, or cut corners. This will drastically reduce the quality of the value that the English Language Teaching community provides, creating flow on effects not just throughout our education sector, but our whole economy. It will erode faith in the entire system regulating the wellbeing of international students in our country.
We're hoping the Government can come on board and provide input into our standards for online delivery and engage with our research into the provision of online learning. We need a united approach to regulating what will be for many students and teachers, a totally new way of doing things. Government has been responsive to the issues surrounding international students since this crisis first started developing, but there's a lot more to do.
NEAS has been focused on long term strategic planning for Quality Assurance in the English Language Teaching sector for over 30 years. Whilst no one could have predicted the events of 2020, strong strategic plans and leadership provide guidance in a crisis like this one and we look forward to continuing to service the ELT Community in the future.