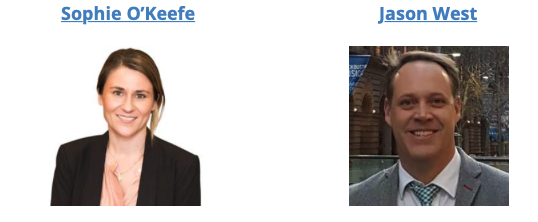 Jason West is the Convenor of the COP Workshop: Leadership in ELT.
He is Director of Studies at UTS College where he leads and manages the delivery of the Academic English curriculum, for both face to face, and live online teaching modes. In addition Jason also supports Academic Managers across the transnational partner network, based in China (EIC, SILC), (South) Korea (IEN), Vietnam (ACET), Myanmar (AEC) and the UTS College Sri Lanka who all deliver the UTS College's English curriculum. Jason is focused on high quality outcomes and standardisation of delivery regardless of location.
Sophie O'Keefe is a speaker in the COP Workshop: Leadership in ELT.
She is the PD Manager at English Australia and as such her role is to drive the development of professional standards for English Australia Member Colleges and the ELICOS sector. She manages a range of specific projects including the English Australia Conference; the English Australia Journal; the English Australia Action Research in ELICOS Program; English Australia Special Interest Groups (SIGs); English Australia Guides to Best Practice in ELICOS and the English Australia Continuing Professional Development Program.
March 2023