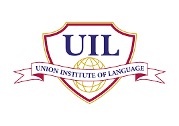 Congratulations to Union Institute of Language (UIL) on completing a Quality Review activity with NEAS!
Union Institute of Language (UIL) returned to on-campus learning in April 2022 after ceasing to have on-campus students in December 2020. In the interim, online courses had been offered, but with extended support and learning time. UIL has long-term partnerships with international colleges globally, and school and tertiary institutes within Australia. In addition, UIL has established an agreement with public and many independent schools in Queensland to prepare their students for mainstream primary and high school. Destination schools receive regular reports from UIL on their students, including welfare and homestay reports.
UIL fosters an environment of care and support and provides students with activities to build confidence in engaging with the community and encourages the use of English. These activities include cultural, art, environment, sport, and library familiarity activities. The UIL programs offered are reviewed annually and informed by students' results, as well as by feedback from receiving schools and colleges. Flexibility within the curriculum allows specialist teachers to focus on the needs of the current student cohort.
January 2023