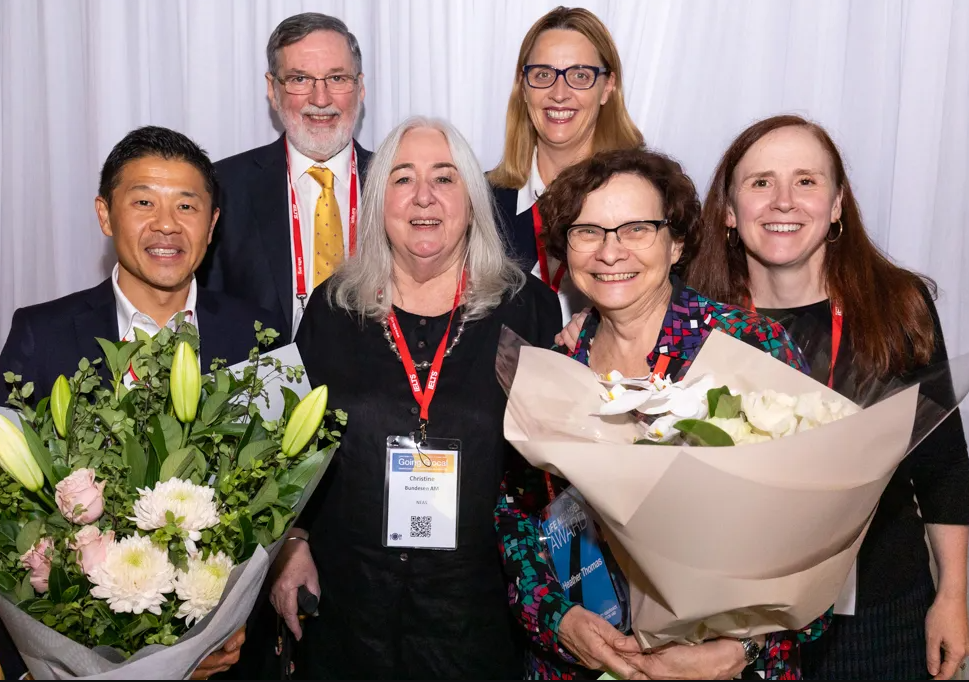 It is with deep regret, we wish to inform you that on Monday 26 September 2022, NEAS Board Member Christine Bundesen AM passed away. Indeed, this is a huge loss of a fierce advocate and much-loved member of our community. We are saddened we have lost a great leader for the sector and the broader international education endeavour. Christine's contribution over decades has been immense.
Christine Bundesen AM, served as Director of ICTE-UQ for over 30 years and was on the Board of NEAS from 2015. She was recipient of the inaugural IDP Outstanding Achievement in International Education Award in 1997, was awarded a Centenary Medal in 2001 for her "contributions to the reforms of the student visa program", and personally drafted the original standards for the first National ELT Accreditation Scheme (NEAS) in 1989.
She was the cofounder of English Australia, in the early 1980s and went on to play a lead role in Australian English language training standards and accreditation in the 1990s. She was also instrumental in negotiating the first Australian Government Education Services for Overseas Students (ESOS) Act 2000 to protect the rights of international students in Australia. For her work, she was appointed as a Member of the Order of Australia in 2012 for service to the international education industry.
Christine was a national advocate for quality standards in English language training and a pioneer of the Australian international education industry, and today we honour her service and her life. The NEAS Board, Advisory Council and staff are grateful to have been able to share the NEAS conference in May this year with Christine and to see the joy and pride with which she received the well-deserved NEAS Lifetime Member award.
This is a great loss for NEAS and the industry, and our thoughts are with all her family and friends.
Our deepest sympathies,
Tanya, Patrick and the NEAS Board, Advisory Council and Staff