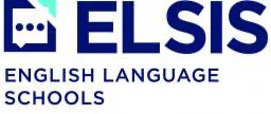 Similar to the Brisbane branch, featured in last month's NEAS News, The English Language School in Sydney (ELSIS) Melbourne provides General English classes tailored to learners from beginner to advanced levels. The Centre also offers specialised courses for IELTS preparation. ELSIS functions as the English language teaching arm of the Education Centre of Australia (ECA) Group, a prominent provider of top-tier education and training services. Alongside English language programs, ECA delivers a diverse range of vocational education and higher education degree programs. 
ELSIS Melbourne has successfully completed the NEAS Quality Review for 2023. This comprehensive review involved structured meetings and Focus Group discussions with participation from management, students, teachers, and professional staff. In addition, the use of anonymised Quality Principles Surveys helped pinpoint key areas of focus during the Quality Review process. The extensive feedback from stakeholders was analysed in accordance with the essential Principles and Drivers outlined in the NEAS Quality Assurance Framework. For more information on the Quality Assurance Framework, please refer to this section of the NEAS website: https://neas.org.au/resources/neas-quality-framework/.
ELSIS Melbourne, with its effective marketing strategies and agent connections, is known for its commitment to being a reputable education provider. The Centre prioritises student recruitment through trusted agents and welcomes input from key stakeholders, all of which contribute to transparency and the institution's strong reputation. Additionally, student feedback in the Focus Group meeting was positive, highlighting satisfaction with the courses, alignment with their chosen paths, and appreciation for the quality of teacher feedback and correction during classes.
The Centre offers extra classes four times a week, consistently at full capacity. These classes include One-on-One sessions on Tuesdays and Thursdays, Conversation Class on Wednesdays, Grammar Class on Mondays, and Career Pathways seminars when applicable. These popular initiatives give students valuable opportunities to enhance language skills, engage in personal discussions, refine grammar proficiency, and explore potential career paths. The Centre also supports learning and engagement through, for example, the ELSIS Student Ambassador Program and Student of the Month recognition.
October 2023