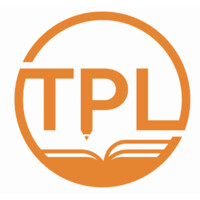 Congratulations to TPL Education on achieving NEAS Endorsement in the Quality Education Agent category. An Australian-registered education and consultant agency, TPL Education began recruiting international students in 2021 and now has two offices in two countries (Melbourne, Australia and Bangkok, Thailand), recruiting students exclusively from Thailand. TPL Education has partnership agreements with 22 Australian education providers (some of which are NEAS Quality Endorsed Centres). TPL Education is a registered member of the Professional International Education Resources (PIER) platform. It is also a member of the Migration Institute of Australia (MIA).
NEAS assessed TPL Education's application using Quality Area J of the NEAS Quality Assurance Framework, focussing on these important principles: the presence of an ethical framework underpinning the practices of the agency and its counsellors; provision of information to stakeholders that is ethical, accurate and consistent; use of governance structures that are effective and transparent; supporting a performance and development culture for staff; implementing systematic risk management processes; routinely obtaining stakeholder feedback to inform the continuous improvement of services. More information on Area J can be referenced here: https://neas.org.au/resources/neas-quality-framework/#area-j.
NEAS applies a 360-degree stakeholder feedback model in its review processes. Commendably, students interviewed as part of the review highlighted that TPL Education staff were professional, quick to respond and assisted them throughout the entire journey from enquiring about the course to induction into the environment of their target destination. The partner providers and students interviewed confirmed that TPL Education seeks regular feedback from them regarding their services. The interviewed students also mentioned the helpful support services that were offered to them by TPL Education.
May 2023