Australian ELT providers have been partnering with offshore providers for decades. Transnational partnerships are a sustainable way for Australian providers to grow and compete internationally as well as develop greater understanding of the cultural contexts of their international partners.
Transnational arrangements between Australian and offshore providers include delivering programs through distance learning modes, teacher and/or student exchanges and offshore campuses.
Click here to read the full editorial
The NEAS QA Cycle
Quality Review
A Quality Review is typically conducted once every two years. This is an opportunity to engage in an organisation-wide process of evaluating conformance with NEAS Quality Principles, led by an independent Quality Assurance expert. The aim of the Quality Review is to highlight areas of good practice and areas for improvement through flagging quality and risk indicators, benchmarking and making informed recommendations based on the context of the centre.
What is involved?
Anonymous on-line surveys are completed by students, managers, teaching and professional staff prior to the Quality Review. NEAS Quality Assessors use survey results to inform areas of focus for the Quality Review.
NEAS specifies a number of documents to be submitted for evaluation prior to the Quality Review.
NEAS Quality Assessors hold Zoom meetings and focus groups with management, students, teachers and professional staff to validate feedback provided in surveys.
The Centre receives a Quality Review Report which highlights areas of good practice and areas for improvement along with recommendations.
Self-Assessment
Centres complete an online Self-Assessment every other year to support their ongoing quality improvement processes in accordance with the NEAS Quality Assurance Framework. The Self-Assessment process incorporates a review of current practice along with planning for continuous improvement.
What is involved?
The Centre selects between three and seven Quality Assurance Principles from the NEAS Quality Assurance Framework and considers its current practice in relation to each of these in full, addressing each of the Quality Driver statements in each Principle.
The review and planning process includes actions and timeframe(s) for continuous improvement.
The Self-Assessment is submitted online to NEAS and followed up at the Centre's next Quality Review.
For more information, please contact NEAS.
Congratulations to Scots English College on achieving NEAS Quality Endorsement for online delivery. NEAS was particularly impressed with Centre's YouTube channel with various videos to support and inform students as well as training videos for staff. The Centre incorporates additional third-party language testing, formally aligned with the CEFR to support appropriate placement of students and verification of course assessment outcomes. An advanced Moodle is in use, which is professionally and consistently branded, logically sequenced and signposted and includes embedded learning and assessment activities.
If you are interested in Quality Endorsement of your online delivery, please complete the application form at https://neas.org.au/membership/fully-endorsed-membership/ or contact NEAS for more information.

Endorsement of IH Sydney CELTA
NEAS is pleased to announce that International House Sydney has achieved Quality Endorsement for its Certificate IV in TESOL and for its excellent delivery of the Cambridge English Certificate in Teaching English to Speakers of Other Languages (CELTA).
IH Sydney's delivery of the CELTA has been previously recognised as a NEAS Premium Product. IH offers internal teaching opportunities for graduates, contextualises and personalises the content for IH within the bounds of the Cambridge syllabus and offers additional teacher training, refresher and support courses based on the CELTA structure. Along with the CELTA, IH Sydney's Certificate IV in TESOL (10692NAT) has also been recognised an Endorsed ELT Qualification. The majority of survey participants agreed or strongly agreed in the survey that the course is excellent preparation for a professional career in TESOL. A practicum of at least 6 hours teaching actual IH students is facilitated at the centre, with survey participants agreeing that the practical teaching component was efficiently organised, valuable in preparing them for classroom teaching and thoroughly supervised and assessed.
IH Sydney is the 5th provider of English Language Teaching qualifications to undertake the NEAS Quality Endorsement process, which establishes and upholds high standards to support ELT Qualification providers in demonstrating quality in their programs and services, provides guidance in continuous improvement processes and promotes recognition of quality ELT Qualifications and their providers. Our complete list of Endorsed ELT Qualifications can be viewed here.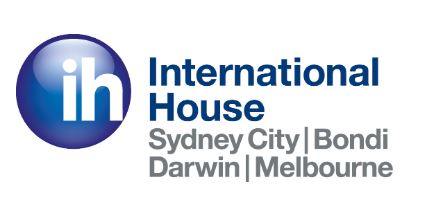 Endorsement of Catch-up Education
NEAS is pleased to announce the Quality Endorsement of Catch-up Education, a boutique agency recruiting from France and French Polynesia. The young agency has sufficient and clear policies and procedures to support its operations, and student feedback suggests very high levels of satisfaction, particularly around the provision of friendly, personalised services. Catch-up Education has a clear interest in and commitment to quality practice as evidenced by proactive engagement with the NEAS Endorsed Education Agents initiative as well as membership with ISEAA.
This achievement marks the fourth Education agency to be Quality Endorsed by NEAS as part of the Endorsed Education Agent Initiative. NEAS once again acknowledges and commends its Quality Agents for their investment and commitment towards Quality practice during these trying and uncertain times. To apply for Quality Endorsement or nominate an Education agency for invitation, please visit https://neas.org.au/quality-listing-application-agent/ or contact NEAS directly. If you are interested in the initiative but not quite ready to undertake the Endorsement process, you can also apply for a listing on the NEAS website for 90 days at no charge.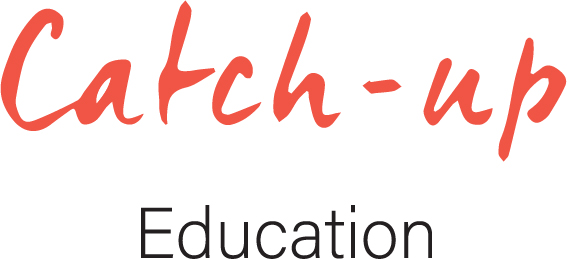 Join NEAS Social Media now!
Did you know that NEAS uses a variety of social media platforms to stay connected with the ELT community? We use our socials to broadcast relevant and useful information to our members and followers. Our posts include industry news items, information about upcoming webinars and professional development opportunities. Our latest posts link to a piece written by our CEO, highlighting the value of education agents and the weight of their impact on the ELT industry (which you can also view here).
We are approaching 1000 followers on each of our pages. If you haven't yet connected with us, now is the time! There will be a prize for the 1000th follower of each page.
So……Like!…..Follow!…..Connect!….Win!
Professional Development
Research to action: supporting teachers supporting test takers
When: October 23
Where: Online
Do you know about all the freely available teacher resources from IDP IELTS? In response to research findings by Phil Chappell et al at Macquarie University, we have developed support tools for both teachers and students to give more visibility on how IELTS Writing and Speaking tests are assessed. Phil's research highlighted teachers lacked adequate assessment literacy resulting in a marked variation on how IELTS preparation was taught.
Teachers unintentionally presented IELTS in a negative light causing washback, which often impacted students' test performance. This webinar will present a range of recently published free resources that can be used by teachers to improve their assessment literacy and knowledge. These resources are freely available and can be used to hone teachers' skills and improve overall performance in the classroom. The webinar will be presented by Laurel Scott, author of the IELTS Teacher Training Program, a NEAS Quality Product & Service. Laurel has taught IELTS preparation for 30 years and works closely with IDP IELTS to help produce courses and blogs to help teachers and students to understand better how IELTS is assessed.
Student Support Toolbox
When: October 21
Where: Online
Quality student support is a feature of everyone's job description and is everyone's responsibility. This webinar showcases best practice examples of quality student support tools and strategies.
Aligns to Quality Area B
ELT Professional highlight
We would like to highlight ELT professionals that complete parts of the NEAS Online Suite.
We would like to highlight is Meenu Madan who completed the NEAS Core Courses recently and the ELT Leadership Specialisation.
She can be viewed on our ELT Professionals listing here.
We will look to highlight other professionals every NEAS news.